"We believe that some awkward actions of our US partners fueled separatist sentiments among some Kurds," Bogdanov said in an interview with Russia's Izvestia newspaper.
The deputy foreign minister noted that Washington created an illusion among the Kurdish people that the Kurds in northern Syria would be protected by the United States "whatever they do." As for Ankara, it sparked major concerns about the security of Turkey's southern borders, he added.
READ MORE: 'Foxhunt': Life in Kurdish Afrin's Heartland Amid Turkish Operation Olive Branch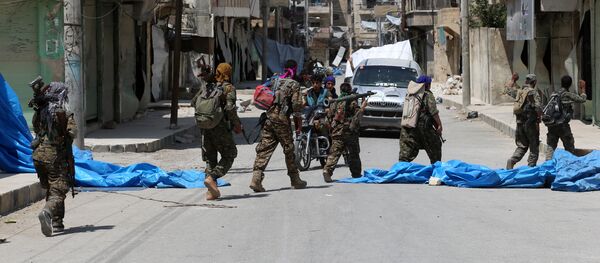 5 February 2018, 18:59 GMT
The statement comes amid the
Olive Branch operation
, carried by the Turkish Armed Forces against the Kurdish forces in the Syrian Afrin, an area controlled by the US-backed Kurdish People's Protection Units (YPG).
Ankara considers the group to be an affiliate of the Kurdistan Workers' Party (PKK), designated as a terrorist organization in Turkey and several other countries.