Responding to local media questions, the senior military advisor to Iran's Supreme Leader Ayatollah Ali Khamenei said that the West had often used tourists, scientists and environmentalists to spy on the country.
"Several years ago, some individuals came to Iran to collect aid for Palestine… We were suspicious of the route they chose. In their possessions were a variety of reptile desert species like lizards, chameleons… We found out that their skin attracts atomic waves and that they were nuclear spies who wanted to find out where inside the Islamic republic of Iran we have uranium mines and where we are engaged in atomic activities," he told the ILNA news agency.
His comments follow the death of a prominent Iranian environmentalist, Kavous Seyed Emami, who also held Canadian citizenship. Seyed Emami, who hanged himself while in solitary confinement in Tehran's Evin Prison, was arrested two weeks ago, along with other activists accused of working undercover and providing intelligence to foreigners.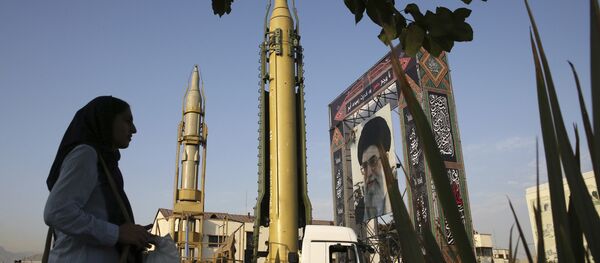 4 February 2018, 23:34 GMT
Since 2003, Iran's nuclear program has become a challenge to the non-proliferation regime, when the International Atomic Energy Agency (IAEA) first reported that Tehran did not declare sensitive enrichment and reprocessing activities. Fears that Iran's nuclear program was not peaceful had been growing for twelve years, when on July 14, 2015, following a series of intense negotiations, Iran and the P5+1, comprising Russia, the United States, China, France and the United Kingdom plus Germany, signed the Joint Comprehensive Plan of Action, ensuring the peaceful nature of Tehran's nuclear program in exchange for sanctions relief.
READ MORE: Iran on US Nuclear Posture Review: Doctrine Menaces Destruction of Human Race
In January 2017, US President Donald Trump's administration announced that it would waive sanctions on Iran as it was required by the JCPOA, however, Trump said it would be the last time he signed the waiver unless the "terrible" deal was modified. Trump also announced his intention to toughen anti-Iran sanctions over Tehran's ballistic missiles tests.