Director of National Intelligence Dan Coats told lawmakers during a major hearing of US intelligence leaders before the Senate Intelligence Committee Tuesday that Pakistan was in the midst of expanding their arsenal of short-range tactical nuclear weapons, cruise missiles to be launched from planes and watercraft and longer-range intermediate ballistic missiles.
Pakistan is thought to have a modest (insofar as nuclear weapons go) arsenal of 160 warheads. That arsenal consists entirely of tactical and intermediate-range missiles, as Pakistan is not a global power and doesn't have any real need for ICBMs.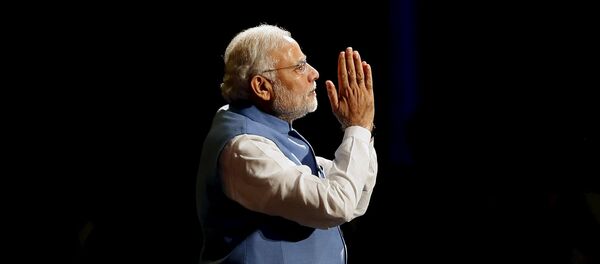 12 February 2018, 15:50 GMT
"Pakistan will continue to threaten US interests by deploying new nuclear weapons capabilities, maintaining its ties to militants, restricting counterterrorism cooperation and drawing closer to China," Coats said.
China came up many times in Coats' testimony. He described Beijing as a primary source of tension due to its tacit support of North Korea and clashes with other nations over territorial disputes in the East China Sea and South China Sea. Coats even ranked China over North Korea while listing "regional threats" in East Asia.
Coats added that the expansion of Pakistan's nuclear program could cause relations with its nuclear neighbor and rival, India, to continue to deteriorate. Although the two nations have been at odds since they were partitioned in 1947, relations have bottomed out recently as both sides repeatedly violate the ceasefire by attacking one another across the disputed border in Jammu and Kashmir.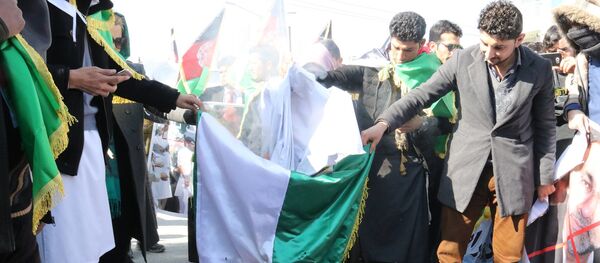 1 February 2018, 17:09 GMT
Most recently, six Indian soldiers and one civilian were killed on their side of the border. New Delhi blamed the attack on Jaish-e-Muhammad (JeM), a Pakistan-based militia that they say has the support of Islamabad. The Pakistani Foreign Ministry said the charges carried "no credibility" and were "premature and inopportune."
Coats also complained that Pakistan harbors Islamic militant groups within its borders, a drum that the US has continuously beat since US President Donald Trump condemned Pakistan during his August speech on US strategy in neighboring Afghanistan.
"Militant groups supported by Islamabad will continue to take advantage of their safe haven in Pakistan to plan and conduct attacks in India and Afghanistan, including against US interests," Coats said.

11 February 2018, 16:27 GMT
Pakistan has denied sheltering Islamist radical groups and has pointed to their own operations against such organizations. But Coats claimed that this was performative, meant to alleviate pressure on Islamabad rather than a sincere commitment to stamping out Islamic militant groups in Pakistan's borders.
"Ongoing Pakistani military operations against the Taliban and associated groups probably reflect the desire to appear more proactive and responsive to our requests for more actions against these groups." However, Coats said, such actions "do not reflect a significant escalation of pressure against these groups and are unlikely to have a lasting effect."
On Tuesday, Pakistani Finance Minister Miftah Ismail told Reuters that the US, UK, France and Germany were pushing to add Pakistan to a global terrorist-financing watchlist that could make it tougher for Islamabad to receive foreign loans.