Speaking on Wednesday, February 14 in Beijing, the foreign ministry rep told the audience: 
"I do not know where the severe feeling of insecurity in the United States came from. But I want to emphasize that in this world there is no such thing as absolute security. One country's security can't be put before another country's security. I have no idea why the US still feels so insecure. We hope the US will discard the zero-sum mindset, stop viewing big power relationship from the perspective of confrontation, follow the trend of times of peaceful development and work with Russia and China to jointly ensure the world peace and stability," Geng Shuang said.
He was responding to an American government report that included China in the list of countries posing the greatest cyber threats for the US.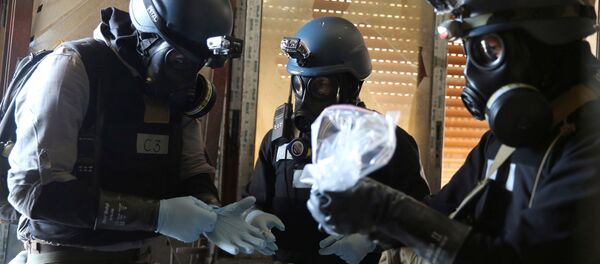 13 February 2018, 08:41 GMT
Russia, Iran and North Korea are also listed in the 28-page report as potentially hazardous when it comes to national cybersecurity.  
The US must prepare responses to reduce attacks to a minimum, National Intelligence Director Dan Coats stated at a Senate intelligence committee hearing, discussing the annual assessment of global threats the United States is facing.
"Cyber has been a game-changer in many, many ways," Coats said. "The United States is under attack — now."
READ MORE: US Intelligence Chiefs Focus on Chinese, Cyber Threats in Major Senate Testimony
US officials have blamed China alongside its military forces for operating a large-scale hacking operation targeting Pentagon, US defense contractors and other targets. Such operations, reportedly, could be used to attack the US financial system and other critical infrastructure, as well as stealing secrets and intellectual property, according to US execs. 
China is seen as America's longtime rival for diplomatic influence and military dominance in Asia. While Beijing is moving quickly to strengthen its military and increase its presence in the South China Sea, Indian Ocean and elsewhere, American strength is shored up by strong alliances with countries such as Japan, South Korea, and Australia.