Unilever, which owns Dove, Lipton and hundreds of other brands, warned digital platforms on Monday that it may pull advertising if they fail to remove hate-inciting or divisive content. Unilever and Procter & Gamble, the world's two biggest advertising spenders, have already criticized the digital ad market over its lack of transparency and unsafe environment, and European governments have been calling on social media to get rid of poisonous content.
A number of other platforms, including traditional media or e-commerce sites, could sway advertising executives with the promise of a safer environment for their brands, but they would struggle to match the exposure promised by Google and Facebook.
Double Pressure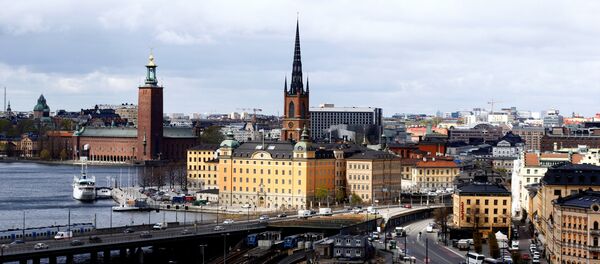 16 December 2017, 10:14 GMT
Unilever's warning, delivered by the company's marketing chief, Keith Weed, came amid the larger clampdown on digital platforms. UK Prime Minister Theresa May demanded in September that Internet firms find a way to take down terrorism-linked materials within the first two hours after they appear online. In Germany, a law punishing social media with a fine for slow content removal went into force in October.
Social media have gotten better at removing extremist content and hate speech, EU Justice Commissioner Vera Jourova said in January, about 18 months after Microsoft, Twitter, Facebook and Google's YouTube agreed to sign an EU hate speech conduct in 2016, promising to review notifications about questionable content within 24 hours.
Nevertheless, Jourova added that there would be no "free pass" for platforms that breach EU rules on media. On Thursday, the commissioner urged the digital platforms to bring their user terms in line with EU regulations as soon as possible and berated them for taking too long.
Traditionally Safe
One of Facebook's and Google's competitors, Oath media company, has been quick to offer advertisers exactly what they are looking for — a safer environment. Oath, which owns the TechCrunch and HuffPost news outlet as well as Tumblr social network and many others, is a viable choice for marketing executives worried about their brands' reputation, the company's CEO, Tim Armstrong, said on Tuesday at the Code Media conference in California.
READ MORE: The Adverts That Won't Go Away: The Weird and Wonderful World of 'Ghost Signs'
Traditional media that have seen their advertising revenue decline over the last few years may have an edge over digital platforms since they have more control over the content they publish and can guarantee a safe environment for clients' ads, Liz Miller, senior vice president for Marketing at global marketing professionals' network CMO Council, told Sputnik.
"The reality is that media, especially trusted media resources, is more valued by consumers … The opportunity here is for traditional media to realize why brands turned to technologies like programmatic media – efficiency and reporting. Traditional outlets able to deliver programmatic buying in a closed, transparent and secure network, they will win the day because both consumers and brands are aware that the web can be a dark and untrusted space," Miller said.
According to CMO Council's survey of 2,000 US- and UK-based consumers, 75 percent admitted that the spread of fake news was a serious issue, and 60 percent said that these concerns had been leading them to look for trustworthy sources of content.
Amazon Rising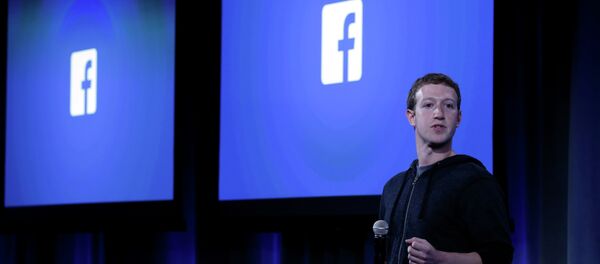 21 November 2017, 19:56 GMT
Another contender, Amazon, is new to online advertising and its share in the market remains small compared to Facebook and Google, which were responsible for 73 percent of the US digital advertising market in 2017, according to Pivotal research group statistics. The e-commerce giant is busy increasing its 2-percent share in the United States, and 63 percent of 250 business-to-consumer marketers in the United States plan to increase their spending on this platform in 2018, GroupM's Catalyst said in its September report.
According to Miller, Amazon and eBay provide "the ideal convergence of community, commerce and content," which gives them a good opportunity to take advantage of the shaken trust in the online advertising giants.
READ MORE: Electric Mood: Furious Norwegians Sue Tesla Over 'False Advertising'
However, Amazon is still mostly "platform specific" and not a perfect fit for all goods and services, Lieb explained.
Winning Trust Back
Social media and Google search ads offer an extremely large audience reach, which can hardly be matched by other platforms.
"Dealing directly with individual publishers doesn't scale very well for advertisers like Unilever and P&G, who are seeking broad audiences across the internet. It's impossible to advertise on that scale on individual, specific properties," Rebecca Lieb, an analyst with market researcher Kaleido Insights, told Sputnik.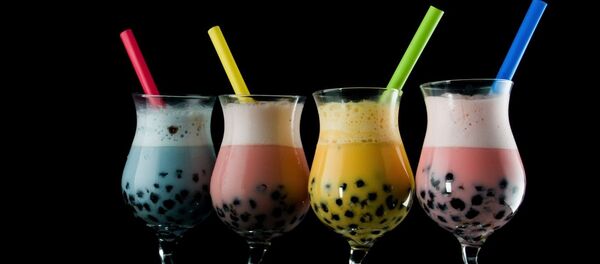 4 October 2017, 17:02 GMT
Facebook has already said in response to Unilever's warning that it is aware of the problem and working on it, while Google has not commented yet. In a similar debacle last year, the consumer goods company declined to pull its ads from Google platforms, when it emerged that YouTube ads of various firms ran next to extremist content.
Unilever's Weed admitted last year that the company had had difficult negotiations with the search giant, although he pointed to metrics transparency as the main issue at the time. The murky conversion mechanisms and brand safety have been a major concern for both Unilever and P&G.
READ MORE: 'He Can't Be Black': Actor Rejected for Ikea Advert Speaks of Discrimination
Investment in content filtering, "either through investment into AI [artificial intelligence] or through employing additional people to manually check content," is a solution for reputation concerns, Sam Barker, a senior analyst with Juniper Research, told Sputnik.
Views and opinions expressed in this article are those of the contributors and do not necessarily reflect those of Sputnik.