Joseph Kim, an employee of Chicago-based Consolidated Trading LLC, was charged with cryptocurrency fraud on Thursday.
"Over a two-month period in the fall of last year, Kim misappropriated at least $2 million of the firm's Bitcoin and Litecoin cryptocurrency for his own personal benefit, and he made false statements and representations to the company's management in order to conceal the theft, according to the complaint," the Attorney's General office said in a statement.
According to the criminal complaint, Kim, 24, transferred the company's cryptocurrency to his personal bank accounts in order to cover his own trading losses in the period from September to November, 2017.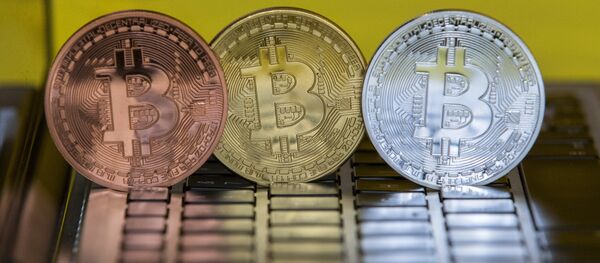 15 February 2018, 16:43 GMT
Consolidated formed a cryptocurrency unit in September, with Kim joining it the same month. The employer discovered the new trader's misconduct on the first weekend of his work. Despite being ordered to close his personal crypto accounts to avoid a conflict of interests, Kim transferred $48,000 to his Litecoin "personal digital wallet for safety reasons."
Later in November, Kim admitted in an email to his employer to fraud, saying he was not going to steal for himself.
"Until the end I was perversely trying to fix what I had already done," ABC cites Kim as writing.
The trader later said he couldn't believe what he had done, saying he would live "with that for the rest of his life."
Kim is expected to appear in a court for the first hearing on Friday. If convicted, Kim will face "reasonable sentence under federal statutes and the advisory U.S. Sentencing Guidelines," according to the attorney's general office.