Hassan Nasrallah, the leader of the Hezbollah movement that is considered a terrorist group by the US and Israel has said that Washington uses the Kurdish factions in Syria as "tools" in a battle against the legitimate Syrian government. He underscored that the US will "let down" its Kurdish allies once it finds it convenient.
The US support to the Kurdish People's Protection Units (YPG) has become a bone of contention between Washington and Ankara. The Turkish authorities that consider the YPG to be a terrorist group has repeatedly blasted the US for supplying the group with arms.
Israel-Lebanon Border Dispute
Nasrallah has touched upon the brewing conflict between Tel Aviv and Beirut over the maritime borders and the oil-rich area called block 9 in the eastern Mediterranean, calling it a "battle for all of Lebanon."
He added that the Lebanese authorities should take "firm and strong" position in talks on disputes with Israel.
"We are strong and should negotiate [accordingly]," he said in the wake of the Lebanese parliament speaker's announcement that Beirut disagreed with the US-proposed initiative on the settlement of the Israeli-Lebanese border row.
Nasrallah has also stressed that the US should listen to Lebanon's demands if it wants Hezbollah to stay away from Israel.
"In the oil and gas battle, the only card (the Lebanese) have is the resistance," Nasrallah said, referring to the Hezbollah movement.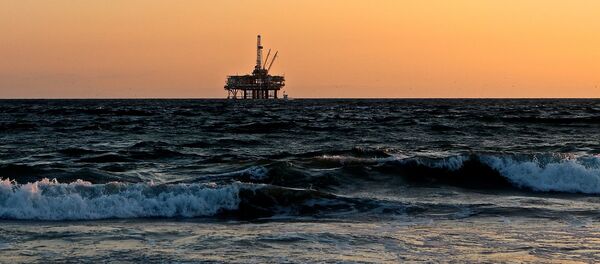 15 February 2018, 11:47 GMT
Lebanon and Israel have been in a standoff over possible oil and gas deposits in disputed waters near the bilateral border. The tensions increased after Beirut announced in December that it had granted three international oil and gas firms the rights to start exploring for oil and gas deposits in the disputed waters.
US State Secretary Rex Tillerson has visited Lebanon amid the increased tensions. He said that Washington will "do everything to help" Israel and Lebanon reach deal of the borders.
Downing of Israel's F-16 Fighter Jet by Syria
The Hezbollah leader has called the downing of Israeli Air Forces' (IAF) jet after the February 10 air attack against what they called were a "very big military achievement."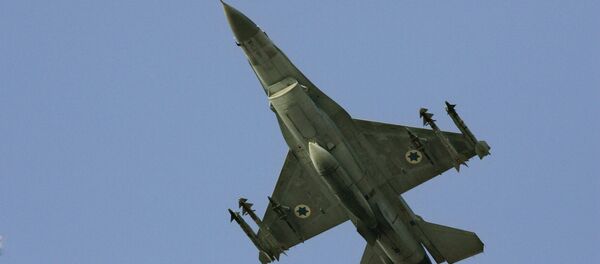 16 February 2018, 09:13 GMT
The Israeli army launched two waves of air attacks targeting Syrian and Iranian military objects in Syria after an Israeli helicopter had intercepted an Iranian drone launched from Syria. The Israeli actions caused fire from Syrian air defense systems, which led to the crash of an Israeli F-16 jet. Both pilots ejected with one of them being severely wounded.
The exchages of fire caused a spike in tensions between Damascus and Tel Aviv. Russia, Turkey and Iran — the three guarantor states of the Syrian ceasefire — have condemned Israel's actions.