"Ukraine, which is aspiring to achieve European integration, has recently severely contravened the international laws on the protection of minorities, adherence to which is also strictly required by the European Union … Hungary calls on Ukraine to 'suspend the implementation of the Education Act instead of conducting an international campaign of lies' until it comes to an agreement with Transcarpathian Hungarians on all of the details," Szijjarto was quoted by the ministry as saying in a telephone statement to local media.
Commenting on the absence of transcarpathian Hungarians at the negotiations on the law on Wednesday, the minister cited the Ukrainian government's intention to discuss a newly prepared piece of legislation based on the adopted act instead of holding substantive consultations on amending the law in line with the Venice Commission recommendations.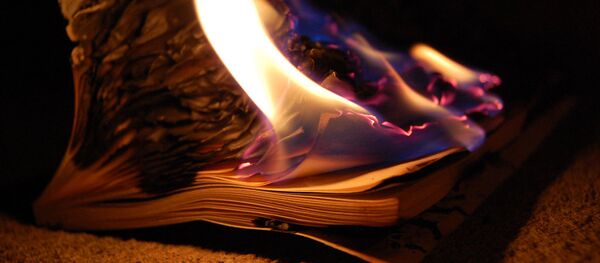 11 August 2015, 10:25 GMT
Szijjarto pointed out that the Ukrainian authorities had actually begun the implementation of the education law since they had informed schools of Hungarian minorities that world literature must be taught in Ukrainian starting September, the press release said.
The Ukrainian new education law stipulates staged abandoning of studies in minority languages and shifting to instructions exclusively in Ukrainian. In early December, the Council of Europe's advisory body on constitutional matters (Venice Commission) qualified that it was a legitimate aim for states to promote the strengthening of the state language and its command by all citizens however recommended consulting ethnic minorities and extending a transitional period for the law implementation. Earlier in the day, the Ukrainian government proposed a bill to extend the transitional period for additional three years.
Hungary, which has a big diaspora in Ukraine, has consistently expressed strong opposition to the legislation and made a number of steps aimed at hindering Ukraine's integration with NATO and the European Union in protest of violations of the minority rights in the country. The legislation has been also criticized by countries that have their respective ethnic minorities in Ukraine, including Russia, Moldova, and Romania.
Under the new Ukrainian legislation, starting from September 1, 2018, children from national minority groups will be able to study in their native language only at the primary school level, while secondary and post-secondary education will be only in Ukrainian. The full switch to Ukrainian-language education is set for September 1, 2020.