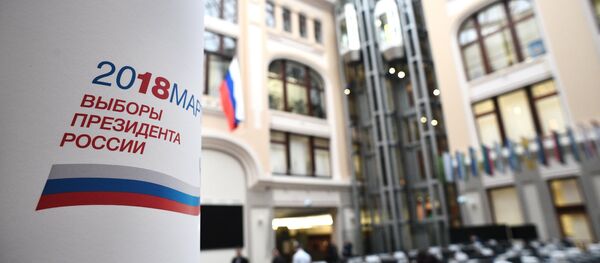 16 February 2018, 13:46 GMT
The Russian presidential election is scheduled for March 18, while the official campaign kicked off on December 18. Media campaigning is set to begin on Saturday and to last until March 17.
Apart from Putin, there are seven other people running: Sergey Baburin from the All-People's Union party, Communist Party candidate Pavel Grudinin, head of the Liberal Democratic Party of Russia Vladimir Zhirinovsky, Civic Initiative party candidate Ksenia Sobchak, Communists of Russia party chairman Maxim Suraykin, business ombudsman Boris Titov, and co-founder of the Yabloko Party Grigory Yavlinsky.