Sputnik: What will happen now that another major US court has (also) overturned the ban?
Stephen L Wasby: It's not very clear but the Supreme Court has already agreed to appeal from the 9th circuit overturning the ban, but it hasn't set a date for argument yet. One of the things that's possible is for it to take this case too and consolidate them and have argument in both.
The 4th circuit's ruling is somewhat different, the 9th's was based on immigration laws and the 4th circuit went further and said that what the President had done was unconstitutional.
READ MORE: US Appeals Court Rules Trump's Immigration Order Violates Rights of Muslims
So if they rule only on the 9th circuit case, they don't necessarily get to the constitutional issues. If the Supreme Court had not already taken the 9th circuit case, it would then have made sense for them to take both.
Sputnik: What would happen if the Supreme Court rules against the President and he complies — or doesn't comply?
Stephen L Wasby: We would normally think that if the Supreme Court says that an action of the President is improper, the President would comply.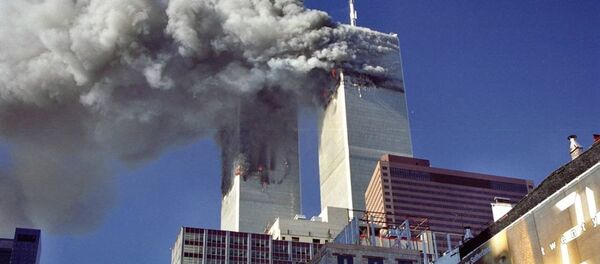 16 February 2018, 00:24 GMT
When President Truman lost his case about seizing the steel companies, he complied immediately and gave them back to the companies, but then we had Nixon. You don't know what'll happen and what complicates it, is that this President has been so openly critical of Judges who have decided cases against him.
I mean personally critical, not merely saying I don't like the decision. Those were lower court judges. What he would do if faced with by opposition from the Supreme Court remains to be seen, it's very dangerous for him to refuse to comply.
Sputnik: Do you believe that the concept of the travel ban is unfairly targeting minorities and would it actually improve national security?
Stephen L Wasby: It's not the idea of a travel ban that's unfairly targeting minorities. It's the way it's been written. The President has considerable authority to limit immigration and he can also make sure that people who want to come to the US are properly vetted.
This blanket banning of people from particular countries, especially as they are all Muslim countries, suggests very clearly that there is a racial or ethnic animus here.
I don't think it will improve national security and what I understand is they are targeting a lot of people to keep a few out, when they would be better off tightening the vetting process.
The views and opinions expressed by Stephen L Wasby are those of the speaker and do not necessarily reflect those of Sputnik.