Jiwan Mohammad, the general director of the Afrin hospital, told Syrian state-owned outlet SANA that he had treated six men for "difficulty breathing, coughing, and burning all over the body." He added that the symptoms were indicative of a chemical weapon attack.
Journalist Mohammed Hassan also published photos and videos online that allegedly depict the victims of the chemical attack.
"Shelling from either Turkey or allied factions hit Al-Sheikh Hadid and left six people with enlarged pupils and breathing difficulties," Rami Abdel Rahman, head of the UK-based Syrian Observatory for Human Rights (SOHR), told AFP.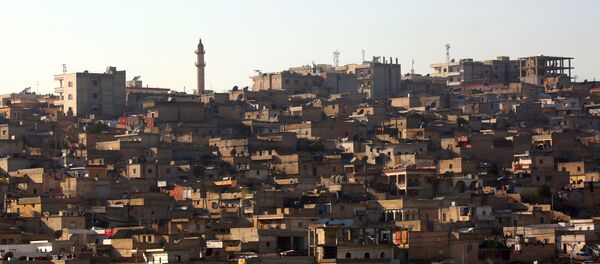 16 February 2018, 12:19 GMT
Flaring tensions between the Syrian Kurdish militias and the Turkish military in Syria boiled over into Operation Olive Branch on January 20, when the Turks and their allies, the Free Syrian Army militia, attacked the Kurdish-held Syrian city of Afrin. The battle is ongoing, with the Turks having made minor progress and captured about 10 percent of Kurdish territory. However, the Kurds have yet to lose any major strongholds.
The Kurds in question are members of the People's Protection Units (YPG), a militia that formed the bulk of the Syrian Democratic Forces (SDF) who have acted as US proxies in Syria. Casualty figures have widely varied, but SOHR says that they have confirmed at least 78 civilian casualties.
On Tuesday, Turkey accused Kurdish forces of using chemical weapons against their Syrian allies in the Free Syrian Army, injuring 20. Although allegations of the use of chemical weapons have been commonplace during the Syrian Civil War, the Kurds have rarely been accused of such war crimes.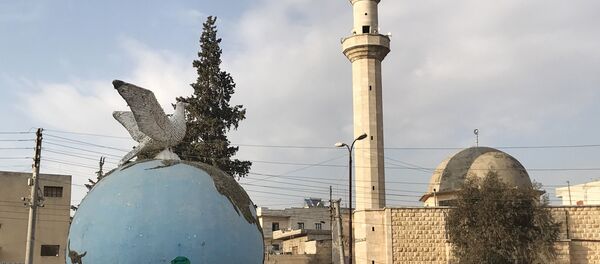 15 February 2018, 22:52 GMT
The YPG denied the report, arguing that Ankara and the FSA were trying to "fabricate a cover for their fiasco in the north of Afrin." They added that the Turks had launched a chlorine-gas attack against the Kurds, but hit the FSA instead.
The Daily Sabah, an independence Turkish outlet, then reported that no such chemical attack occured, and the FSA had instead inhaled smoke.
The US has asked its NATO ally, Turkey to show "restraint" in its operation in Afrin. France earlier in February declared Turkey's actions in Afrin to be a violation of international law.