On Thursday, US Bureau of Alcohol, Tobacco, Firearms and Explosives Special Agent in Charge Peter Forcelli told reporters that the AR-15 semiautomatic assault rifle 19-year old former student, Nikolas Cruz, used in a school massacre in Parkland, Florida was legally purchased within the state less than one year ago.
The news ignited comments from lawmakers and officials who want stronger gun control measures while others pointed the finger at mental illness as the real problem.
Gun Control
Republicans have blocked gun control initiatives following dozens of mass shootings in recent years, citing a provision in the US Constitution that allows private ownership of firearms, which has frustrated members of the rival party.
"Congressional inaction on any measure to reduce gun violence has long been unforgivable," Democratic Congressman Elijah Cummings said in a statement on Thursday. "I will continue to call on Speaker [Paul] Ryan to bring to the floor common-sense legislation that would help prevent the insane frequency of mass shootings in America."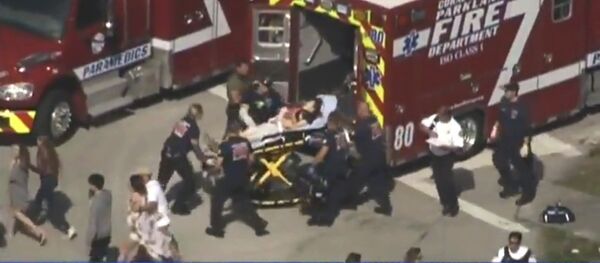 16 February 2018, 01:18 GMT
Congressman Joe Kennedy, another Democrat, in a Tweet called on Congress "to try to do something to make sure that we don't have kids that are getting gunned downs in schools, in concerts, in churches. Enough."
One Republican, however, Senator Orrin Hatch, in a statement said that tougher background checks for gun buyers offers one issue that could potentially bring Republicans and Democrats together.
The senator cited the bipartisan Fix NICS Act that attracted support from 17 Senate Republicans following a November 2017 shooting that killed 26 worshipers at a church in the state of Texas.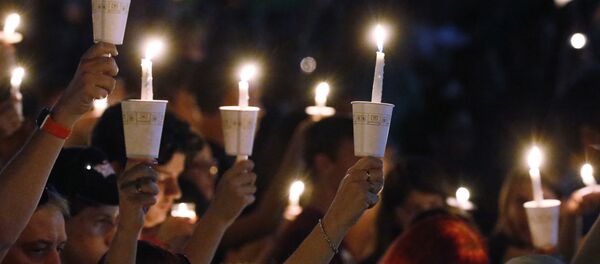 16 February 2018, 00:49 GMT
The measure sought to correct an oversight by the US Air Force that allowed the shooter, a veteran, to buy a gun despite an earlier conviction for domestic violence.
Former president Barak Obama also took to Twitter on Thursday where he joined the effort to beat the drum on sane gun control laws.
"We are grieving with Parkland. But we are not powerless. Caring for our kids is our first job," Obama said. "And until we can honestly say that we're doing enough to keep them safe from harm, including long overdue, common-sense gun safety laws that most Americans want, then we have to change."
Mental Health
Gun control advocates have also been quick to point to mental health issues as the culprit, not the weapons themselves, which was a theme throughout the day in comments from lawmakers and government officials.
US Attorney General Jeff Sessions told reporters on Thursday that authorities must do a better job of enforcing the gun laws that are already on the books, in addition to addressing mental health issues.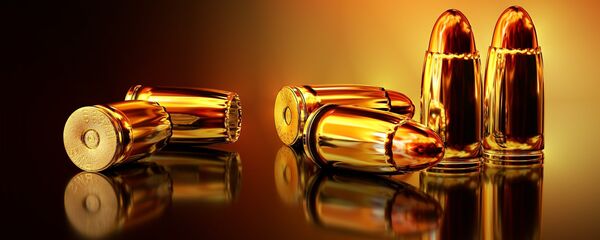 14 February 2018, 22:54 GMT
Sessions said he has instructed the US Office of Legal Policy to work with Health and Human Services, Education, Homeland Security, and across the administration to examine the connections between mental health and criminality in order to identify ways to prevent future violent attacks.
Broward County Sheriff Scott Israel, whose office is investigating Wednesday's deadly high school shooting in Parkland, said police should have the power to involuntarily force people to have mental health evaluations if they post anything on social media that officers think is troubling.
President Donald Trump also made his feelings known during a press conference on where the focus should be in preventing future Parkland massacres.
"We are committed to working with state and local leaders to help secure our schools and tackle the difficult issue of mental health," Trump said.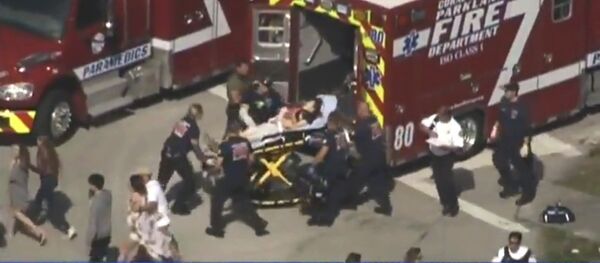 15 February 2018, 07:08 GMT
Florida Governor Rick Scott echoed this line in a briefing, saying that he would start a conversation with state lawmakers next week on how to make
schools
safer.
"Next week in Tallahassee [Florida] I'm going to sit down with state leaders, we're going to have a real conversation about two things — how do we make sure when a parent is ready to send their child to school that, in Florida, that parent knows that child is going to be safe," Scott told reporters. "Number two, how do we ensure individuals with mental illness do not touch a gun."
Representative Cummings, however, in addition to calling for gun control action in his Thursday statement, also took umbrage with the notion that mental illness was the real problem.
"We must also recognize that scientific evidence is abundantly clear: mental illness is not a predictor of violence against others," Cummings said. "Gun violence and mental illness are distinct issues and they require distinct solutions."