In an upcoming address to world leaders attending the 2018 Munich Security Conference, UK Prime Minister Theresa May will tout a new UK-EU treaty on intelligence and security. She will also say that the safety of European citizens should not be jeopardized by "rigid institutional restrictions" and "deep-seated ideology."
"The challenge for all of us today is finding the way to work together, through a deep and special partnership between the UK and the EU, to retain the co-operation that we have built and go further in meeting the evolving threats we face together," according to May.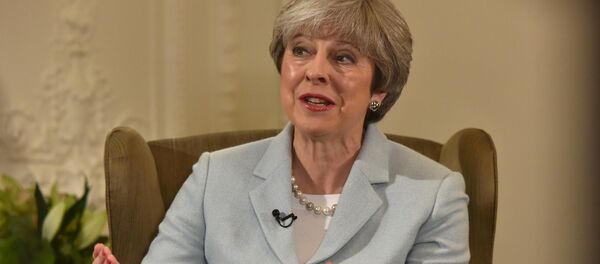 26 January 2018, 11:22 GMT
She will also urge the UK and the EU to show the "most practical and pragmatic" approach to ensuring the two's collective security after Britain's withdrawal from the bloc.
In a speech titled Road to Brexit: A Security Partnership, May will underline that clinching a bilateral security deal will add significantly to London and Brussels jointly resolving issues pertaining to terrorism and people smugglers.
"To make this happen will require real political will on both sides," she will underline.
The UK held the Brexit referendum on June 23, 2016, and in late March 2017, May officially invoked Article 50 of the Lisbon Treaty, launching the country's EU withdrawal process.
READ MORE: Brexit Minister Concerned With EU Laws That May Harm UK During Transition Period
Brexit negotiations, which kicked off between Britain and the EU in June 2017, are due to be completed by the end of March 2019.