"The Coalition is not aware of any confirmed reports of the alleged violations," the spokesperson said.
"As you know, Turkey is a valued partner in the Global Coalition to Defeat Daesh [Arabic acronym for IS] as well as a NATO ally. Memberships in the Coalition and NATO are predicated upon member nations' acting in accordance with the Law of Armed Conflict and Geneva Convention. Such allegations come with a burden of proof that has not been fulfilled. Furthermore, the Coalition is not operating in Afrin," the spokesperson added.
Earlier in the day, the head of the opposition Syrian Negotiation Commission (SNC) that he did not believe in reports that Ankara used chemical weapons during the ongoing Turkish military operation Olive Branch.
"I did not hear from trusted sources, but what I am trusted in that Turkish forces will not use chemical weapons," Nasr Hariri told Sputnik on the sidelines of the Munich Security Conference.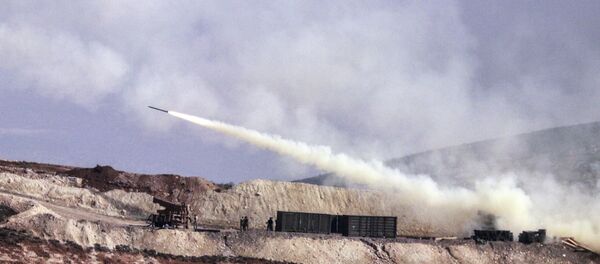 17 February 2018, 09:36 GMT
Syrian media reported on Saturday that several
civilians were hospitalized
after a suspected gas attack in Syria's northern Afrin enclave. The attack reportedly took place in the Kurdish village of Aranda where Turkish forces used munitions filled with toxic gas.
Turkey launched the operation on January 20 in Afrin, which is controlled by the US-backed Kurdish People's Protection Units (YPG). Ankara considers the YPG to be affiliated with the Kurdistan Workers' Party (PKK), which it had designated as a terrorist organization. Damascus has strongly condemned Ankara's actions, with the Syrian Foreign Ministry calling them a violation of the country's sovereignty.