"A rocket was launched at southern Israel from the Gaza Strip. Sirens sounded in the Sha'ar HaNegev Regional Council and the city of Sderot," the spokesperson wrote on Twitter.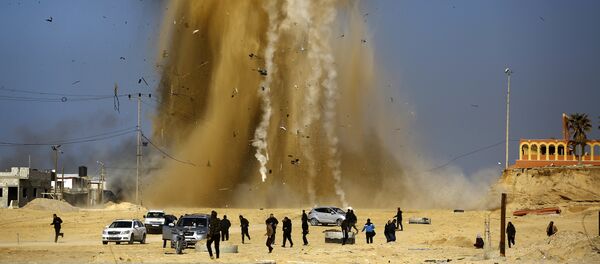 18 February 2018, 03:19 GMT
However, no information about casualties or material damages were provided.
On Sunday, the IDF fired at 18 military targets of the Palestinian Hamas movement in response to the blast of an explosive device that left four Israeli servicemen injured.
Rocket launches from the Gaza Strip have intensified following US President Donald Trump's decision to recognize Jerusalem as the capital of Israel on December 6, 2017.
The Israeli authorities blame the Hamas movement for rocket attacks, demanding compliance with the ceasefire by all the Palestinian factions.