Some 190 entertainers, academics and activists have spoken out against sexual harassment and discrimination against women in the letter that was published in the Observer on Sunday. 
The actresses, who included Emma Thompson, Naomie Harris, Emma Watson and Gemma Arterton have vocally supported TIME'S UP, saying it "is bigger than just a change in our industry alone" and stating it "should be and will be a global movement."
"In 2018, we seem to have woken up in a world ripe for change. If we truly embrace this moment, a line in the sand will turn to stone," the letter reads, commending the global trend of moving forward with sexual assault allegations and the #METOO campaign.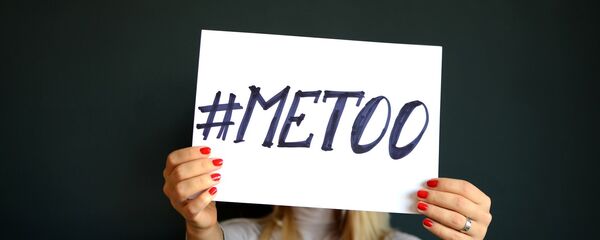 28 January 2018, 14:30 GMT
The letter also encourages donating to the new UK Justice and Equality Fund, which intends to "create the far-reaching personal, social, legal and policy changes that will ensure everyone can feel safe at work, at play and at home." 
The letter was published hours before the start of the British Academy Film Awards, a major UK event celebrating the best achievement in the movie industry. Many women attending the Sunday night ceremony are expected to appear in black, in solidarity with sexual assault victims.
READ MORE: Women's Marches Against Trump, Sexual Misconduct Held Across the Globe
Many campaigns encouraging confronting sexual harassment by men in power have been launched after the New York Times newspaper and New Yorker magazine published stories on Harvey Weinstein's alleged sexual misconduct in October 2017.