Inspired by the rise Emmanuel Macron in France, the new party have launched a campaign to stop Brexit by wanting MP's to block any deal that the UK government bring back from the EU.
The Renew party founded last year after Macron's En Marche! Movement propelled him to power, said its aim would be to target pro-Brexit MPs in constituencies with high levels of support for EU membership. The party say the Brexit decision is Britain's biggest mistake since World War Two.
The Renew party has vowed to be the military arm of the Remain campaign, with plans to field more than 200 candidates at the next general election, to ramp up pressure on Brexit MPs in pro-EU constituencies.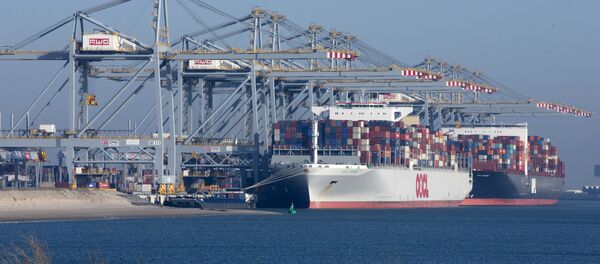 20 February 2018, 13:12 GMT
Sputnik: They say they have budding MP's ready to stand in elections, could this be a possible new party in the UK then?
John Bartle: It's very easy to establish a political party; it's very easy to get registered with the electoral commission and to attract certain amount of money and publicity. The main test of the party is to exert pressure on the established parties by being a competitive threat in real elections and here the record is pretty clear, it's very difficult for parties to exert a great deal of influence over policy or attract much success in real elections whether at local election or by elections or Westminster elections. There is a formidable hurdle to any new party to gaining seats, it's called the electoral system, very few parties have enough concentrated support in geographical areas in order to win seats, and it's only those parties who are able to win seats or look like they could be able to win seats that are going to exert a great deal of pressure on policy and get the changes they want.
Sputnik: Is there space in the UK political landscape for a party to form at the moment and is there enough time for them to achieve their targets of impacting Brexit?
John Bartle: There have been centrist parties in politics until recently, until 2010 the Liberal Democrats occupied that space of the moderate centre, centre left position, enthusiastic about Britain's membership of the European Union. Before that, new Labour under Tony Blair and Gordon Brown occupied that position, certainly there is space available for those parties but for also the existing parties. During the 2017 General Election, although Labour was ambivalent in its attitude towards the EU, it succeeded in attracting a lot of support from those people who voted remain, in the referendum. Around half of those who voted to remain, voted Labour at the General Election. Labour has performed the trick of sufficiently vague on its policies about Europe, in order to attract and retain the support of those who voted remain. The question is as things go on and Labour maintains its ambiguity, whether leave voters will start to become disillusioned and start to look for an alternative home, if they do that, there's another obviously place to look, which is Liberal Democrats. The question there is where the Liberal Democrats have done enough to detoxify themselves from their reputational damage of participation in the coalition government, to attract voters. So even if there is a new party, they will have competition from both Labour and the Liberal Democrats.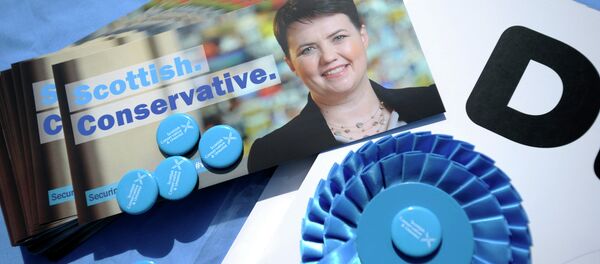 19 February 2018, 17:03 GMT
Sputnik: They say they've taken inspiration from Emmanuel Macron's En Marche party, how difficult is it to start a new political party and could we see something like what we saw in France here in Britain?
John Bartle: I think it's very unlikely, the situation in Britain, that this party want to take advantage of is because a lot of people who voted remain are disappointed to be leaving the EU. However if you drill beneath public opinion, you'll find even those who voted remain, there is little appetite for a second referendum and there is a general sense of although they didn't like the result, they still accept the result and Britain will leave the European Union. So I think there is maybe some space, maybe some support and maybe some people will be interested or intrigued by what they have got to say, but I don't think there's the intensity of feeling among enough people, of enough people concentrated particularly  areas, in order to  propel this new party to survive electorally.
The views expressed in this article are solely those of the speaker and do not necessarily reflect the official position of Sputnik.