"The area of the border wall replacement will be an approximately 2.25-mile section replaced with 30-foot high bollard style wall," the release said on Wednesday. "The El Centro Sector wall replacement is one of Border Patrol's highest priority projects. [The fence] in this area was built in the 1990s out of recycled scraps of metal and old landing mat."
US Customs and Border Protection explained that the El Centro Sector is a high-intensity area of illicit immigration and drug trafficking.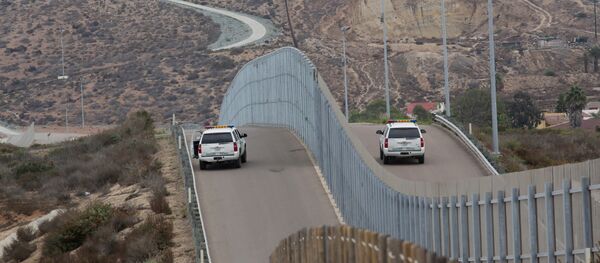 26 January 2018, 11:39 GMT
Last year, Customs and Border Protection agents captured 18,633 illegal aliens, seized 5,554 pounds of marijuana, 483 pounds of cocaine and 1,526 pounds of methamphetamine and 2,521 ounces of heroin.
The El Centro Sector is located in the southern portion of the US state of California in the Imperial Valley and four border patrol stations are responsible for covering 70 miles of the border.
Constructing the wall on the US border with Mexico has been President Donald Trump's signature pledge on the campaign trail and during his presidency. Shortly after taking office in January of 2017, Trump signed an executive order to initiate the border wall project.