Speaking at a briefing, Heather Nauert suggested the Moscow-based broadcaster and the international news agency could do more to end the fighting, which has been raging since 2011. Washington has also claimed, without evidence, that the outlets tampered with the 2016 election.
"We have conversations with the Russian Government and reach out to the Russian Government to implore them to stop enabling the Syrian regime, to do what it's doing to its own people. Is Russia listening? I'm not sure that they are. But I would encourage each of you to ask Russia – take these questions to [President] Vladimir Putin," she told reporters.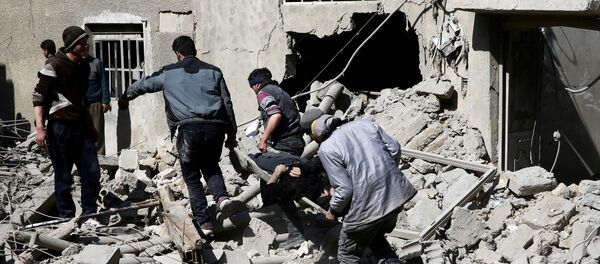 22 February 2018, 15:05 GMT
"Take these questions to RT, to Sputnik. Ask them those very questions. What are they doing to stop the devastation, the deaths, and the murders that are taking place in Syria? I'd be curious to hear their answers. They could do a lot more. They certainly bear a unique responsibility. We'd like to see them do more," Nauert said.
The spokeswoman did not elaborate on what kind of action the outlets could take to put an end to violence, which have claimed hundreds of thousands of lives. On Thursday, the US-led coalition fighting Islamists in Syria and Iraq admitted its airstrikes since August 2014 have caused at least 841 civilian deaths, with another 485 reports under scrutiny.
More recently, the focus has been on the militant-controlled suburb of Eastern Ghouta on the edge of Damascus in Syria where militants have reportedly been exchanging fire with government troops. The UN chief's spokesman Stephane Dujarric said over a hundred had died in shelling over the past two days. Russia's Syrian reconciliation center said the humanitarian situation was critical, reporting that Ghouta militants held civilians hostage and noting that truce talks had been torpedoed.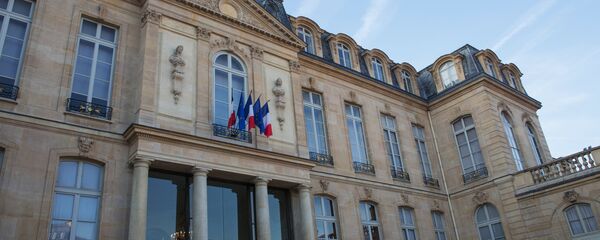 15 January 2018, 20:37 GMT
Russian media outlets are increasingly targeted for criticism in Europe and beyond. In a 2016 EU parliament resolution, Russia was accused of waging information warfare, financing opposition and trying to sow discord among the bloc's member states. It singled out RT, Sputnik and a Russian federal agency for being instrumental in these perceived attempts.
In the United States, the US Department of Justice forced Sputnik's partner in the country, RIA Global LLC as well as Sputnik Radio's partner Reston Translator and RT America to register as foreign agents in the United States under the Foreign Agents Registration Act of 1938.
Russian President Vladimir Putin responded by saying the EU parliament resolution proved that the Western democracy was failing. He added he hoped that common sense would prevail and Russian media would not face any hurdles to their work abroad.