China has demanded from the US to stop "such mistaken actions to avoid harming bilateral cooperation in the relevant area," adding that "stern representations" with the US over recently introduced North Korea-related sanctions had been lodged, the Chinese Foreign Ministry's spokesman Geng Shuang said in a statement.
READ MORE: Ivanka Trump Briefs S Korean President on New North Korea Sanctions — Mnuchin
As some Chinese entities have fallen under the US sanctions, Beijing stressed that it fully complied with the UN Security Council's resolutions on North Korea, according to the statement.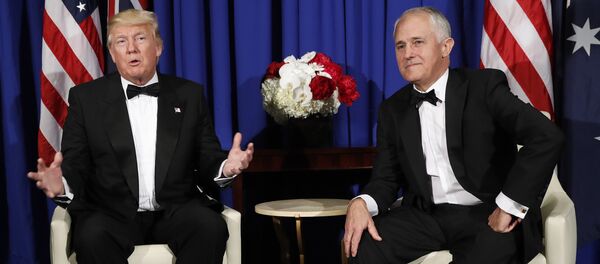 23 February 2018, 19:41 GMT
On Friday,
the US revealed its decision to impose restrictions
on 27 shipping and trading companies, 28 vessels and 1 individual from the DPRK, China, Singapore, Hong Kong, Tanzania, Panama, Taiwan, Marshall Islands and Comoros. According to Washington, these steps are primarily aimed at blocking the supply of fuel to North Korea, bypassing the sanctions of the UN Security Council.
The US Treasury Department also released a global shipping advisory with information about North Korea's deceptive shipping practices and warned about potential sanctions against those who enable the shipment of goods to or from North Korea.
READ MORE: China Probing Possible Breach of UNSC's N Korea Sanctions During Sea Transfer
Japan has supported the US decision to strengthen sanctions against Pyongyang, adding that North Korea still does not cease developing nuclear weapons and ballistic missiles.
It has been several months since North Korea conducted the latest test. In December, another round of sanctions on the DPRK was introduced over its nuclear and ballistic missile tests, conducted in violation of the UN Security Council's (UNSC) resolutions. In August, the UNSC imposed sanctions on Pyongyang targeting exports of coal, iron ore, lead and seafood from the Asian nation to the UN member states.