Venezuela on Tuesday announced the launch of its own oil-backed cryptocurrency called the petro which, it claims, is the world's first sovereign cryptocurrency. The petro may allow the country to combat US-imposed sanctions amid a deep economic crisis in the country.

22 February 2018, 03:00 GMT
Venezuelan President Nicolás Maduro said he hopes the petro will become an alternative national currency to the bolivar, which is now only worth 0.00003 USD — following years of hyperinflation. According to the president, the petro token had raised $735 million on its first day of a pre-sale.
Late last month, Menendez, together with fellow Republican Marco Rubio, co-authored a letter to US Secretary of the Treasury Steven Mnuchin condemning the creation and use of the petro.
"We are concerned that a cryptocurrency could provide Maduro a mechanism by which to make payments to foreign lenders and bondholders in the United States, actions that would clearly thwart the intent of US imposed sanctions," the Senators wrote.
The lawmakers urged the Treasury Department to monitor the petro's progress and offered insight into what actions the department could take to foil the token's use as a means to bypass US sanctions.
READ MORE: Turkish National Cryptocurrency Turkcoin Is on the Way
Menendez brought the issue to a hearing convened by the Senate Committee on Banking, Housing and Urban Affairs, but neither Securities and Exchange Commission chairman Jay Clayton nor Commodity Futures Trading Commission Chairman J. Christopher Giancarlo, who were present, responded as to whether their agencies would restrict the petro's use.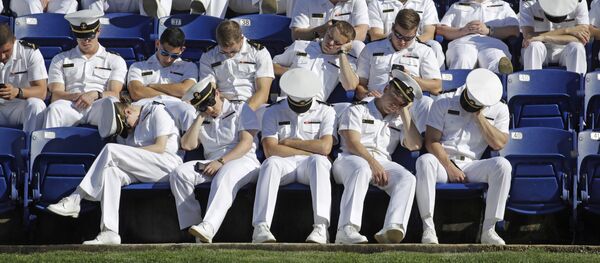 25 February 2018, 15:12 GMT
Giancarlo, however, asserted that the CFTC "would watch carefully" to see if the token was being used to avoid the effects of US sanctions on the South American country.
A spokesperson for Senator Menendez, in an email to CoinDesk, highlighted the US Treasury Department's statement on the petro, issued on January 19 following the launch of the cryptocurrency. The statement said that "a currency with these characteristics would appear to be an extension of credit to the Venezuelan government." An 'extension of credit' is prohibited by the August 2017 executive order signed by US President Donald Trump.
READ MORE: Venezuela's Oil-Backed Cryptocurrency Aims to 'Evade US Controls' — Scholar
"US persons that deal in the prospective Venezuelan digital currency may be exposed to US sanctions risk," the Treasury department added.
"We continue to look for ways to prevent the Maduro regime from brazenly evading US sanctions and plan to follow up with the Department of Treasury following their issuing of these guidelines," the Menendez spokesperson stated.