"Armed groups backed by Turkey and supported by the aviation and artillery have seized a major part of the territory of Jindires in Afrin region," the source said.
The town of Jindires in Afrin's southwest is one of the biggest Kurdish settlements in the region.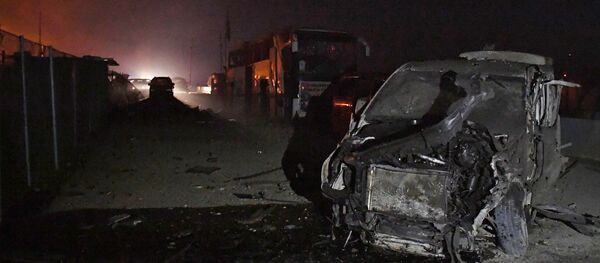 23 February 2018, 08:39 GMT
On January 20, the Turkish General Staff announced the beginning of the
Operation Olive Branch
, aimed against certain Kurdish forces, in Afrin. Ankara considers the Democratic Union Party (PYD), a Kurdish political party in northern Syria, and Kurdish People's Protection Units (YPG) militia affiliates of the Kurdistan Workers' Party (PKK), designated as a terrorist organization by Turkey and several other countries, including the United States. The operation has been conducted jointly with the Free Syrian Army forces.
Damascus has condemned Ankara's actions as a violation of Syria's sovereignty.