"Evidence has shown that the leaders of illegal armed formations in the Eastern Ghouta are preparing a provocation using poisonous agents in order to accuse the government forces of using chemical weapons against civilians," the ministry's statement read.
The ministry also said that the shelling of the Syrian capital had continued over the last 24 hours from the territory, controlled by the Jaysh Al-Islam militant group despite its pledge to comply with the ceasefire regime.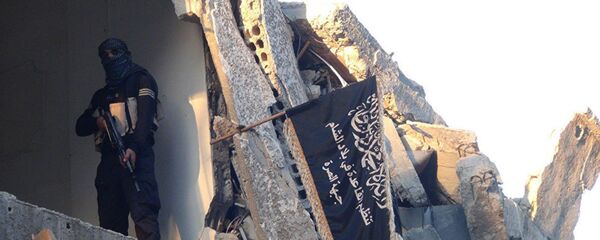 25 February 2018, 18:40 GMT
On Saturday, the UN Security Council unanimously
adopted resolution
2401 that urges all parties to the conflict to immediately stop all clashes and adhere to a long-term humanitarian pause on the entire territory of Syria in order to ensure the safe and unhindered humanitarian aid supplies as well as medical evacuation of those injured.
"Despite reconciliation statements made by the Jaysh al-Islam, insurgents continue shelling from the controlled territory targeting the city of Damascus," the ministry's statement read.
The ministry noted that Damascus' residential areas were attacked by 31 mortar shells over the last 24 hours, resulting in 13 civilians and one Syrian serviceman injured.
Eastern Ghouta, located near Damascus, is controlled by Jaysh al-Islam and other armed opposition groups as well as by Jabhat al-Nusra terrorist group. The militant groups are trying to break the ceasefire by attempting to provoke the backfire from the Syrian army.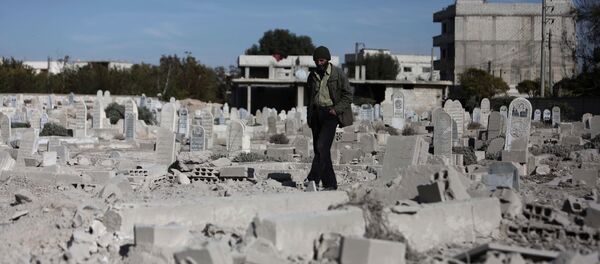 25 February 2018, 17:06 GMT
The Russia Defense Ministry also reported that the illegal armed groups have targeted the Syrian army at various sites on the line of contact, while Damascus' positions near the Hazrama and Nashabiyah settlements were attacked by the car bombs.
"In the morning of February 25, illegal armed formation tried to attack the Syrian government forces on a line of contact. The SAA [Syrian Arab Army] positions near the settlements of Hazrama and Nashabiyah were subject to car bomb attacks," the statement read.