"The Russian Federation cannot support the draft resolution proposed by our British colleagues for the extension for the mandate of the panel of experts of Security Council committee 2140 and sanctions against Yemen," Nebenzia said on Monday.
Nebenzia noted that Russia wished no misunderstanding on the matter and it fully endorses the majority of the provisions set forth in the resolution, but "cannot concur with uncorroborated conclusions and evidence which requires verification and discussions within the Sanctions Committee."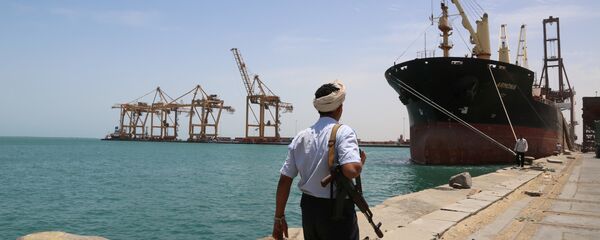 23 February 2018, 19:32 GMT
Eleven members of the UN Security Council
voted
in favor of the draft resolution, two countries abstained, while Russia and Bolivia voted against.
Meanwhile, the Russia-proposed resolution on extending sanctions on Yemen has been unanimously adopted by the UN Security Council, Kuwait's Ambassador to the United Nations Mansour Ayyad Otaibi said after the vote.
"The result of the voting is as follows: draft resolution received 15 votes in favor. The draft resolution has been adopted unanimously as resolution 2402," Otaibi said on Monday.
Russian envoy to the UN Vasily Nebenzia welcomed the Security Council's unanimous support of the Russian resolution. Nebenzia explained that efforts were made to extend sanctions on Yemen, not to target Iran.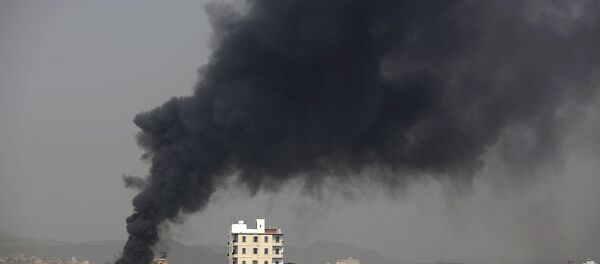 14 February 2018, 20:42 GMT
With respect to the United Kingdom-drafted resolution on Yemen, Nebenzia said the UN Security Council members did not reach a consensus on key individual wordings.
Nebenzia concluded that a consolidated approach is necessary from all international and regional governments, including Iran and Saudi Arabia, to deal with the fundamental issues in Yemen.
Yemen has been engulfed in a violent conflict between the government headed by President Abd Rabbuh Mansur Hadi and the Houthi movement, also known as Ansar Allah.
Since March 2015, the Saudi-led coalition of mostly Persian Gulf countries, supported by the United States and the United Kingdom, has been carrying out airstrikes against the Houthis at Hadi's request.