According to the Syrian state-run news agency SANA, the US has evacuated Daesh leaders from the Al-Shaddadah area in the northeastern al-Hasakah Governorate using its helicopters.
The extremists have been transported to Sabah al-Khair, a base located 20 km south of the city of al-Hasakah, which US forces use to train militants, the civilian sources said as cited by SANA.
The sources added that the helicopters dropped off four senior Daesh terrorists, including one holding Belgian nationality.
They also noted that the evacuation occurred amid reports on social media accounts held by terrorists that the militant called "Abu Qasim al-Iraqi" had disappeared along with his wife and a bodyguard as well as a large amount of money.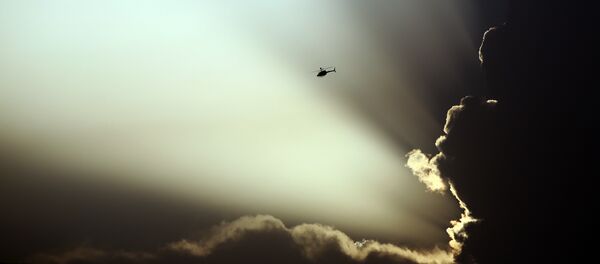 21 September 2017, 07:30 GMT
The reports of US collusion with extremists emerge on a regular basis. On February 21, an anonymous source from al-Hasakah told Sputnik that local residents had witnessed US helicopters landing on the territory of a local prison and then leaving; the source explained that the flights were for the
evacuation
of radicals.
Earlier in November 2017, reports had emerged saying that "US military aviation" was used to take Daesh commanders from the town of al-Mayadin just before it was recaptured by the Syrian army.
The Russian Defense Ministry has said that the US-led coalition was engaged in the training of  former Daesh and Nusra Front terrorists on a base near al-Hasakah in order to create the new militant formation called the "New Syrian Army."