However, the military-funded think tank also determined that a US troop presence is associated with a "lower likelihood of interstate war" and "allies initiating fewer militarized disputes" in a new report published in late February.
Troop presence may deter state actors from declaring war, but a "US military presence may increase interstate militarized activities short of war," the RAND report said. The point adds force to the argument that US military deployments simply increase "the likelihood that the United States will be in combat" into perpetuity.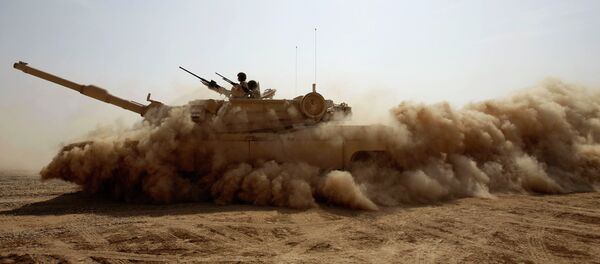 8 February 2018, 18:59 GMT
"Nearby US troop presence is associated with a higher likelihood of low-intensity militarized disputes," the report states [emphasis original].
The Pentagon's "advise and assist" policies may help foreign fighters become more potent warfighters, but it has proven inept in promoting internal stability. "The military trained the Afghan National Police (ANP) to do what it knows how to do — which is not how to do crime and street policing, but how to do military exercises," Vanda Felbab-Brown, senior fellow at the Brookings Institution, told the Observer in November.
The ANP, for example, received police training from US service members who were watching episodes of US television shows "Cops" and "NCIS" to learn some basic teaching methods, according to a September 2017 report from John Sopko, the special inspector general for Afghanistan reconstruction. Sopko wrote that "The US government is not well organized to conduct large scale security-sector assistance missions in post-conflict nations or in the developing world."
"For another bizarre example, at one point, training sessions for Afghan police were using PowerPoint-based curricula from the US-NATO Balkan operations," Sopko reported.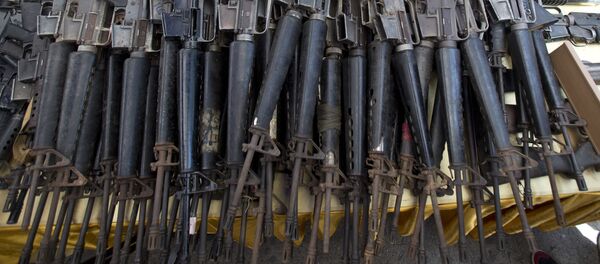 21 February 2018, 05:39 GMT
During his speech to the Arab Islamic American Summit last May, US President Donald Trump said: "I also promised that America will not seek to impose our way of life on others, but to outstretch our hands in the spirit of cooperation and trust." Cooperation in the form of military assistance and weapons deals with Middle East countries, though, "may increase the likelihood of repression and domestic instability in the recipient states," the RAND report states.
A recent investigation found that US-made M-16 assault rifles supplied to, and abandoned by, Iraqi security forces are being bought and sold by jihadists and al-Qaeda forces in Syria over Telegram's encrypted messaging app.