Israel's parliament (Knesset) has adopted the first reading of a bill allowing Education Minister Naftali Bennett to ban organizations he considers critical of the military from entering schools.
"Breaking the Silence has long ago crossed the line of legitimate discourse when it chose a path of slander and lies against IDF soldiers on the international stage. Their mistake was traveling abroad, to criticize Israel and the IDF from outside Israel. Do you want to change something? Change something in your own home. But as long as they are working, from abroad, against Israel and the IDF, I will not allow their activities in the school system, which is entrusted with shaping the future generation. There is no reason such voices should be heard by our students," said Naftali Bennett.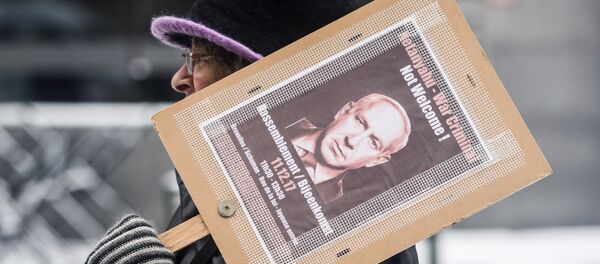 21 February 2018, 10:57 GMT
The controversial bill, which was approved by a 35-23 vote on February, 26, needs two more readings to become law. The legislation gives the education minister the power to impede groups and individuals from entering schools if "there is concern that their actions could lead to Israeli soldiers' prosecution in international courts or foreign countries for actions carried out as part of their military duty."
The bill, however, drew criticism from the left-wing Meretz party, while the Breaking the Silence organization attacked Bennett for promoting "occupation education" and trying to "crush every democratic value on the altar of the settlement movement."
READ MORE: Israel to Build Settlement in West Bank in Response to Rabbi Murder — Netanyahu
In March 2016, Israeli Channel 2 broadcasted highly incriminating video evidence filmed with hidden cameras by the nationalist group Ad Kan showing that Breaking the Silence has engaged in what appears to be espionage activity against the IDF.