Google's AI subsidiary DeepMind is working on artificial intelligence which would be able to forecast potentially lethal changes in a patient's condition, Google announced on its weblog.
In collaboration with the US Department of Veterans Affairs (VA), DeepMind experts have analyzed the medical records of approximately 700,000 formed GIs and hope that machine learning can accurately identify the risk factors for patients suffering from Acute Kidney Injury (AKI) or pneumonia.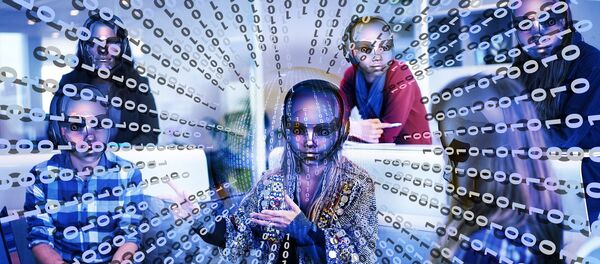 12 December 2017, 12:41 GMT
The research focuses on these two ailments because their onset is sudden and often asymptomatic. AKI can strike people of any age, and frequently occurs following routine procedures and operations like a hip replacement, the blog says.
The experts added that 11 percent of all in-hospital deaths are due to patient deterioration not being recognized early enough or treated correctly.
The use of artificial intelligence being developed by DeepMind experts will help doctors and nurses to intervene sooner and bring down the number of medical errors caused by the so-called "human factor."
READ MORE: Dubai to Use Artificial Intelligence in Government Services, Public Sector
The experts eventually hope to apply similar approaches to other indicators of patient deterioration as well.
In July 2017, DeepMind researchers created an artificial intelligence system that learned to overcome obstacles and move around unfamiliar terrain.