"The crew of the SU-24MR of the Eastern military district has performed a planned flight over the Sea of Japan's basin. The flight was scheduled strictly with accordance to international flight regulations and use of air traffic. The borders of other states were not violated", the press service said.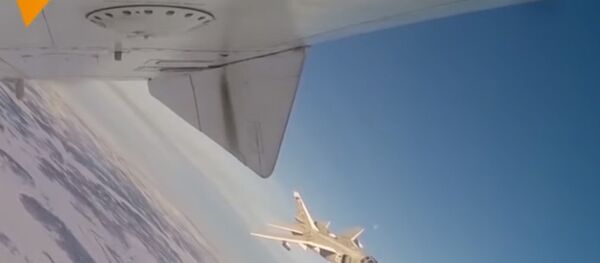 28 January 2018, 17:00 GMT
The Sukhoi
Su-24
is a supersonic, all-weather attack aircraft developed in the Soviet Union. The aircraft has a variable-sweep wing, twin-engines and a side-by-side seating arrangement for two pilots.
Russian SU-24 warplanes currently perform combat missions in Syria along with a solid group of other Russian jet fighters. This group consists of Su-24M and Su-34 fighter-bombers, Tu-22M3 bombers, Su-25SM strike aircraft, Su-30SM and Su-35S fighters, Mi-24 and Mi-8AMTSH helicopters.