"Many believe that Bitcoin is volatile and treat it as if it was a real currency government managed by banks and the government, but this is wrong. Bitcoin is a mathematical constant and no one can determine its number in the system, take it out or bring it in to change the rate," Marinichev told Sputnik France.
He described Bitcoin as a litmus test reflecting the emotional state of society.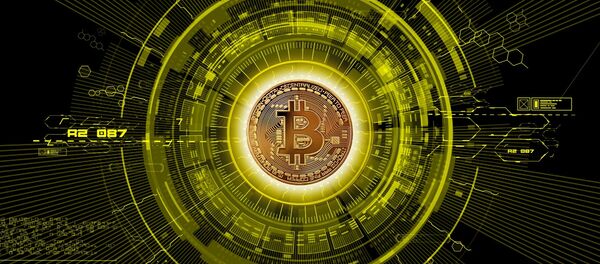 28 February 2018, 14:15 GMT
"People are always expecting something, good or bad, and Bitcoin responds to these expectations by changing its rate. However, it is not Bitcoin that is changing its rate, but the dollar, euro or ruble  are doing this responding to these public expectations, because Bitcoin is a public contract and the absence of central banks prevents it from getting balanced," he noted.
He added that society will eventually work out a way to handle this, but this digital currency will take time to penetrate the very fabric of our society.
"What we see happening now is just a transitional period, a period of growing up, a childhood period," he continued.
"We can't phase out gold because gold is a metal, and cryptocurrency is a value handed us by public contract. These are two different things, values that are simply not interchangeable," Marinichev concluded.
Bitcoin attracted investors' attention at the beginning of 2017, as it started to rapidly rise in price.
Over the course of the year it gained more than 1000 percent in value, with many finance experts calling the interest speculative and suggesting the Bitcoin market had turned into a bubble which could explode any moment.
Bitcoin took a nosedive at the beginning of 2018, but later regained some of its value.
READ MORE: Chinese Entrepreneur Says Government Should Use Bitcoin, Not Ban It