"We'll be signing it next week," Trump told reporters Thursday. "We'll be imposing tariffs on steel imports and tariffs of aluminum and you're going to see good things happening….what's been allowed to go on for decades is disgraceful," the president said.
The administration will apply a flat tariff of 25 percent tariff steel on all countries and a blanket 10 percent tariff on aluminum imports.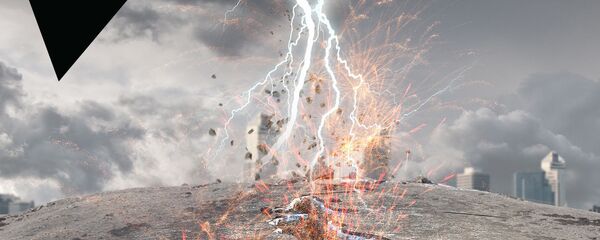 6 February 2018, 19:28 GMT
Last week, the Commerce Department recommended a 24 percent global tariff on all steel imports with a 53 percent tariff on steel from a dozen countries. The department also urged the president to implement a universal 7.7 percent import tariff on aluminum with a 23.5 percent tariff rate from aluminum originating from China, Hong Kong, Russia, Venezuela and Vietnam. Trump has said he preferred a tariff policy without exemptions.
Some of Trump's firmest allies, such as Senator Orrin Hatch (R-Utah), denounced the idea. "Tariffs on steel and aluminum are a tax hike the American people don't need and can't afford. I encourage the president to carefully consider all of the implications of raising the cost of steel and aluminum on American manufacturers and consumers," Hatch said Thursday.
House Speaker Paul Ryan's office stated it hoped Trump will "consider the unintended consequences of this idea and look at other approaches."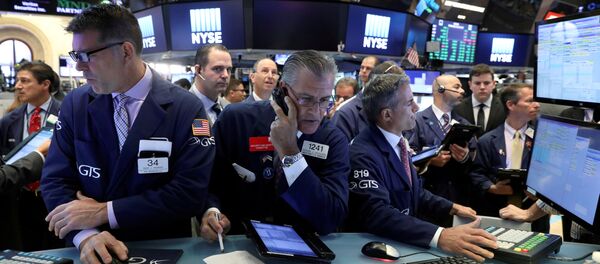 5 February 2018, 20:14 GMT
The move seems aimed at Beijing but the tariffs stand to impact metal producers around the world. China is the largest exporter of steel in the world, "but frankly, Canada, Brazil and Mexico" export more steel to the US than China, according to Max Baucus, ex-US ambassador to China.
Trump campaigned on improving Washington's trade deals and has talked about bad US international trade deals for decades. "We can't continue to allow China to rape our country, and what's what they're doing," the New York reality TV star-turned-politician said in March, 2016.
During a 1988 interview with Oprah, Trump bashed Japan: "They come over here, they sell their cars, their VCRs, they knock the hell out of our companies. I have tremendous respect for the Japanese people, but you can respect someone who is beating the hell out of you. They are beating the hell out of this country… I think people are tired of seeing the United States ripped off."