​Recalling her most recent trip, Kelly explained, "A boxing match had just been won by an Afghan team and people went up on rooftops and fired weapons. Immediately, my young friends all started calling one another — 'Are you okay? Are you okay?— because they didn't realize this was a response to a sporting match."
"You see the tension rise up," the activist said, noting, "It's a very fear-filled city."
By offering to recognize the Taliban as a political group on Wednesday, the Afghan government can include it in formal peace talks.
Kabul will reportedly exert efforts to develop a list of Taliban prisoners for potential release, to provide members of the group and the members of their families with passports and to remove sanctions imposed on leaders of the movement.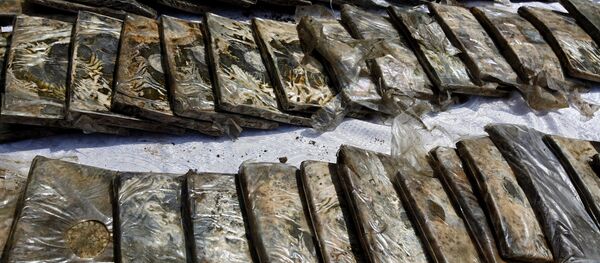 18 February 2018, 20:41 GMT
Ghani's offer comes two weeks after a source told the Associated Press that Kabul was in secret talks with the group, wishing to put an end to the Taliban insurgency that has lasted for 17 years since the US threw the militant group out of power in late 2001.
At least one thing is clear: it's unlikely the US will support peace efforts. US President Donald Trump stated last August the US will "win" the war in Afghanistan, thus becoming the third straight US president to have a hand in the long-standing US military presence in Afghanistan.
"Historically, for 16 years now, the US has steadfastly opposed peace talks between the Afghan government and the Taliban. The US doesn't believe the government will get a fair deal, or be able to negotiate a fair deal. But I think that's incorrect," said Kiriakou, a CIA veteran who was once stationed in Afghanistan's eastern neighbour of Pakistan.