43-year-old former British soldier and resident of Dalston, James Matthews has appeared before a magistrate in London's Old Bailey after having allegedly served three tours of military service with the Kurdish People's Protection Units (YPG) in Syria since 2015.
Mr. Matthews, who received bail after having appeared in court in February, is the first individual to have been brought to court for allegedly participating in the ongoing conflicts in Syria and Iraq.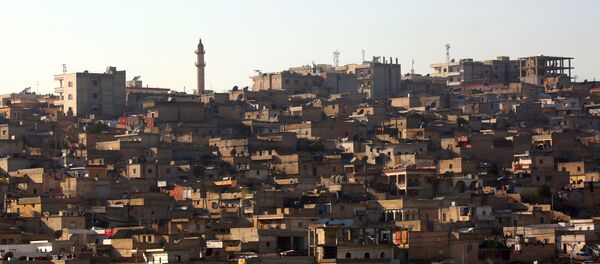 In particular, he is accused of having been present in a location hosting training for purposes of preparing or commissioning an act of terrorism.
The relative decline in the intensity of the fighting in Syria, as the Government has gained the upper hand, has led to many foreign fighters including hundreds from the United Kingdom, returning home.
Some observers on social media have found it troubling that, despite hundreds of British citizens having left to fight for the Daesh terror group and returned, the first individual to be brought to court is an individual who is alleged to have fought against them.
The YPG, while the main opponent along with the Syrian Army, of Daesh and other radical militant groups, is considered a terrorist organization by Turkey which has intervened militarily in the north of Syria to deal with the Kurdish threat.