Assistant head coach of the Saudi Arabia national football team, Manuel Suarez, told Sputnik that the team is fully ready for the FIFA 2018 World Cup and will demonstrate good results.
 "We want to achieve a historic success in these competitions. As for the members of the team, it has not yet been formed and new players can be included in its composition. We plan to approve the list of players in April," Suarez told Sputnik in an interview.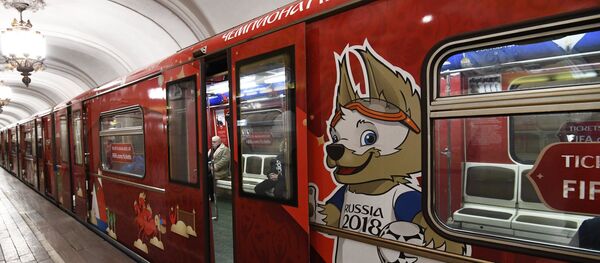 14 February 2018, 16:02 GMT
During the
2018 World Cup
, football players from the Saudi Arabian team will live and train in St. Petersburg. 
"This city fully meets the requirements of our team. In addition, we like its climate. I liked St. Petersburg in the summer of last year, when I visited it during the 2017 Confederations Cup," the assistant head coach said.
He further said that currently his team is studying the characteristics of the Russian team's players, as well as other teams in the group. 
"As for the weak defense of the Russian team, I think that this team has players who can strengthen the line of defense," Suarez said.
On February 27-28 representatives of all 32 teams participating in the 2018 World Cup gathered in Sochi where coaches from 13 countries, representatives of the administrative staff, doctors, media personnel, security, logistics and marketing specialists were introduced to the infrastructure.
Russia will host its first FIFA World Cup from June 14 to July 15. The matches will take place in Kaliningrad, Kazan, Moscow, Nizhny Novgorod, Rostov-on-Don, Samara, Saransk, Sochi, St. Petersburg, Volgograd, and Yekaterinburg.