Kambale Musavuli, one of the country's leading political and cultural voices, told Radio Sputnik that the violence is being driven by competition for minerals and resources, which are being snatched by Western powers in order to manufacture our beloved tech. 
​"We have a political crisis at the moment. Many Americans do not know that minerals, like cobalt, used to make their technological devices, cell phone batteries and cars, predominantly come from Congo. In fact, Congo is the number one producer of cobalt in the world today," Musavuli, who is the national spokesman for The Friends of the Congo, told Radio Sputnik's Loud & Clear.
The renewed violence between the Hutu, Nande and Hundu ethnic groups in the Rutshuru Territory of Congo's North Kivu province is motivated by the desire to control land replete with minerals.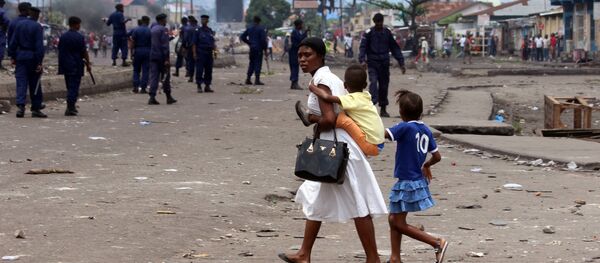 31 January 2018, 21:57 GMT
"We have recorded the deaths of 16 civilians and seven militiamen since Sunday," Francois Bakundakabo, an aide to the country's provincial governor, told AFP.
The Hundu people consider Congolese Hutus to be invaders that support the Hutu rebels in neighboring Rwanda.
"The situation today is tied to the direct history of Western interference, particularly the US," Musavuli told Loud & Clear hosts Brian Becker and John Kiriakou. 
Kiriakou agreed, adding, "The country is very, very rich in natural resources that are used widely in US manufacturing — and in all manufacturing, for that matter. However, the country is kept poor by Western countries that are taking the resources out of it and this has led to violence."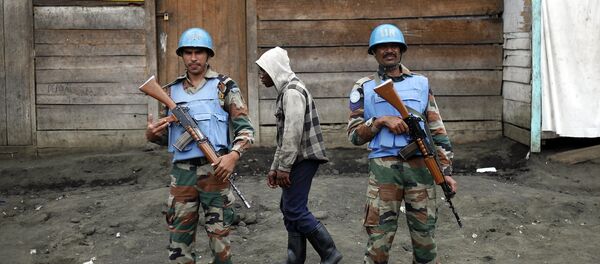 6 January 2018, 02:57 GMT
"The central question in Congo is who is going to control Congo's resources. The resources find the way out, but the Congolese people remain at the bottom of the human development index as natural resources are being stolen from the country," Musavuli noted.
Violence in the country has also surged as of late as protesters march against President Joseph Kabila's extended rule. According to the United Nations, 47 people were wounded in Sunday anti-Kabila protests while more than 100 people were arrested as Congolese security forces cracked down.
Kabila has been president of the DR Congo since taking office following the assassination of his father, President Laurent-Desire Kabila, in 2001.
In 2006, the United Nations brokered a democratic election in the country and Kabila was elected to a five-year term as president, subsequently winning re-election in December 2011. His second term expired in 2016. According to the country's legislation, Kabila is not allowed to stay in office for his third term, but the country's election commission has not yet called elections to determine Kabila's successor, enabling him to remain in the office of the presidency. Opposition voices in the country claim the authorities are intentionally delaying the presidential election to allow Kabila to remain in power.