Trump argued that the investigation will be a slow and ineffective remedy for "potentially massive FISA abuse." He also mentioned that the IG "has no prosecutorial power and [is] already late with reports on [former FBI Director James] Comey," and is "an Obama guy" to boot.
Why is A.G. Jeff Sessions asking the Inspector General to investigate potentially massive FISA abuse. Will take forever, has no prosecutorial power and already late with reports on Comey etc. Isn't the I.G. an Obama guy? Why not use Justice Department lawyers? DISGRACEFUL!

— Donald J. Trump (@realDonaldTrump) February 28, 2018
​Brian Becker of Radio Sputnik's Loud & Clear was joined by two guests: Coleen Rowley, an FBI lawyer-turned-whistleblower who gained her greatest fame for accusing the FBI of mishandling intelligence chatter that could have potentially prevented the 9/11 terrorist attacks and Dan Cobb, the campaign manager of the 2016 Jill Stein/Ajamu Baraka presidential campaign on the Green Party ticket.
"Trump does have one point and that is that when you refer something to the inspector general, that's internal affairs,' said Rowley. "Essentially they're only capable of finding administrative flaws. That means at the most negligent intent — whereas if it had been referred to a criminal US attorney or somebody in the Department of Justice, they could actually then proceed on to maybe find criminal intent."
"So he does have that point. On the other hand, as far as I know, even FBI agents who are found to have deliberately misled a regular criminal court are almost never found criminally responsible. Trying to sue an FBI agent for even reckless misstatements in a warrant in a regular criminal case, there would be a remedy and that would be suppression of the evidence."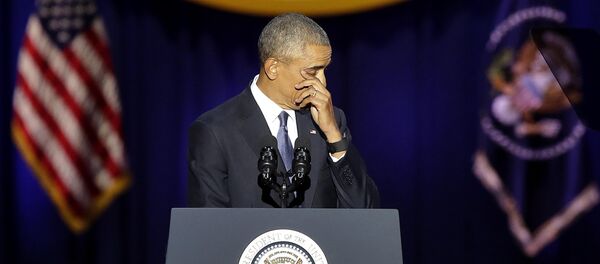 21 February 2018, 14:53 GMT
"But with the FISA court, we wouldn't even know what the facts were. All we have now are dueling memos. There should be a way of appealing this FISA judgment to a FISA Court of Appeal; I think that would be the way to really resolve this."
Becker added that the FISA court is not, in fact, a court. There is nobody arguing against the passage of the warrant — there's only a lawyer representing a US intelligence agency and a judge who has little choice but to take the agency's word at face value.
Rowley agreed. "That's probably some of Sessions' thinking," she said. "He does not want the whole apparatus of the FISA court, the secret proceeding, which really contains a lot of flaws, to be overly scrutinized. He gives it to the IG hoping that they can tamp down a little bit and keep the public from really understanding the entire FISA process."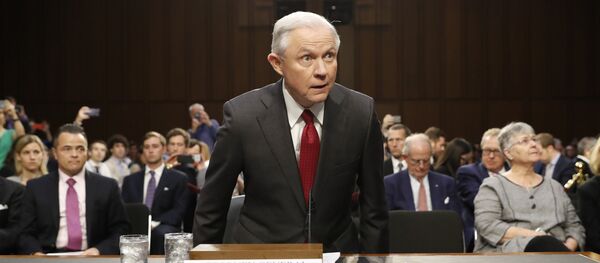 27 February 2018, 23:14 GMT
"Donald Trump has ripped Jeff Sessions, one of his earliest supporters, just as Donald Trump has basically ripped everybody," Cobb noted. "A lesson to be learned here is that ultimately Donald Trump turns on everybody, save so far his direct family members, although stay tuned, that may be coming as well."
"Remember that FISA stands for Foreign Intelligence Surveillance Act. It was created to oversee requests for surveillance into foreign agents by United States federal law enforcement intelligence agencies. Even the New York Times claims that the entire FISA process has become almost a secret parallel to the Supreme Court," he said.
"If Trump made a good point or two, that's just because he's swinging wildly."