The UK government is using important evidence about the two detainees as a leverage to ensure that the two do not receive the death sentence and are prosecuted in a civilian court rather than at the Guantanamo military tribunal, the outlet said.
Alexanda Kotey and El Shafee Elsheikh are suspected of belonging to an extremist cell, known as "the Beatles," that was involved in torture and killing of Western hostages. The two were captured in eastern Syria in January.
READ MORE: US Adds 7 Daesh Branches, 2 Affiliated Leaders to Terrorist List — State Dept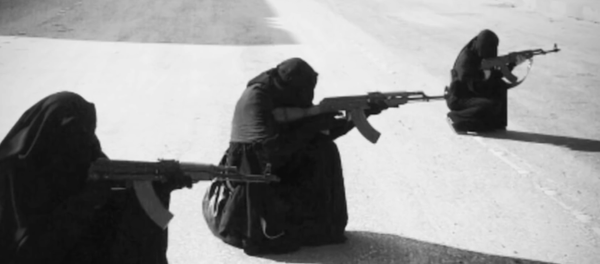 15 December 2017, 18:26 GMT
In mid-February, UK media reported that the United States was pressing the United Kingdom to take back the suspects, but London did not want them to return on the UK soil.
An official at the UK embassy in Washington told the newspaper that the two countries were working closely together on this case.
The United Kingdom, unlike the United States, has abolished death penalty, while the Guantanamo Bay detention center has been criticized by human rights organizations over the detainees' treatment.