The military contingent, comprised of special forces soldiers, has arrived at the base in At-Tanf, which was established by the US two years ago, in early 2016. A report from another Turkish media outlet Milliyet, citing the website Palmyra Monitor in Arabic, suggests that the units reached the base with armored vehicles.
READ MORE: Militants Move Freely in US-Controlled Zone in Syria — Russian Security Council
Earlier in the day the assistant to the secretary of the Russian Security Council, told Sputnik that it was astonishing that the United States had "occupied" such a large territory without the Syrian Government's consent.
"The situation when the United States is virtually occupying a 55-kilometer [34-mile] zone around At-Tanf on the Syrian-Jordanian border without the consent of the Syrian Government, is bewildering. This zone includes the infamous Rukban refugee camp, where militants from illegal armed groups are freely moving near the US Armed Forces," he said.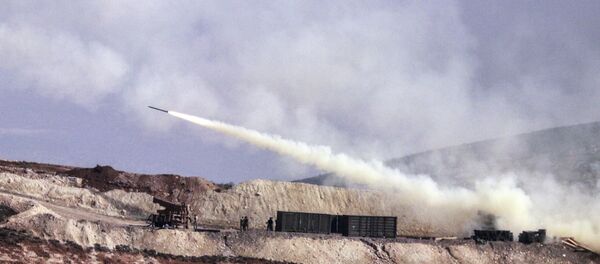 In addition, the United States has established as many as 20 military bases in Syrian Kurdistan, which according to the official, hampers restoring peace and stability in the country.
Separately, Russia's Ambassador to Jordan Boris Bolotin told Sputnik he has information that militants of the armed opposition are being trained in the At Tanf region on the Syrian-Jordanian border: "I do not rule out that they could be jihadists who fled Raqqa."
Since 2014, the US-led coalition has been conducting airstrikes against Daesh targets in Syria without any authorization from the Damascus government or a UN mandate. Syria, for its part, considers their presence a violation of the country's national sovereignty.