On Tuesday, Miami International Airport (MIA) began screening people's faces in order to match them to their passports, according to the Miami Herald. MIA "has the first facility fully dedicated to biometric entry screening for international arrivals" in the United States, the communications director for the Miami-Dade Aviation Department told the newspaper.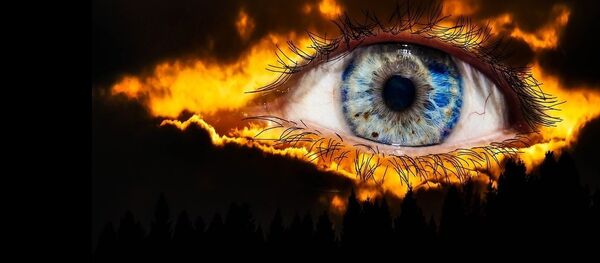 27 September 2017, 14:25 GMT
The process uses cameras in the terminal area to snap a picture of travelers' faces and cross reference the image with federal databases to identify a matching passport, visa or immigration picture.
Biometric scanning isn't exactly a novel practice around the world, even if it is in the US. In 2009, the government of New Zealand passed the Immigration Act, authorizing the government to collect "both photographs and fingerprints."
Australia is looking to become a pioneer in applying biometrics to assess international arrivals. The Australians have used electronic scanners for passports for 10 years. In 2015, Canberra unveiled the Seamless Traveler initiative, to move toward a "contactless" system that would eliminate paper passenger cards and substitute the processing of new passenger information with biometric analysis of faces, irises and fingerprints.

20 December 2017, 18:00 GMT
By 2020, Canberra hopes for 90 percent of all international arrivals to pass through the country via this simpler process without any human involvement. The ideal is for international passengers to "literally just walk out like at a domestic airport," said John Coyne, border security analyst at the Australian Strategic Policy Institute.
Writing for Travel Weekly last November, Sean Farrell, director of biometrics at a travel technology company, said, "it just seems that in the last year or so it has really gotten a lot of traction," adding, "I think by 2020 you're going to see major airports that have really shifted over to a biometric model."