Commenting on Russian President Vladimir Putin's Address to Russia's Federal Assembly, during which Putin presented a number of highly advanced weapons, Mostafa Azrian said that the advancement is a great achievement by the Russian state, while the presentation was a strategic move for Putin himself.
READ MORE: How Western Media Completely Missed Point of Putin's 'Listen to Us Now' Remarks
Through the address, Putin "openly demonstrated to the whole world what an intellectually experienced a leader he is; that he keeps an eye on all international developments," Azrian said.
"By demonstrating the supreme power of its weapons, the Russian Federation once again showed the US that it has a response for US missile defense in Europe that shatters the international balance in the world," he said.
According to Azrian, the core of international instability lies in the United States' one-sided approach to the global balance of power, which does not account for other states' interests.
"Naturally, the Americans have never cared. However, by approving their new nuclear doctrine, they have once again proven their unilateral approach, which undermines the strategic stability and security of a number of countries," Azrian commented.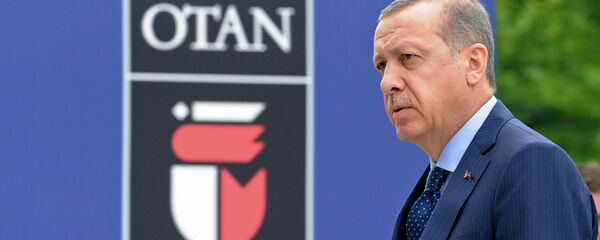 "This is why the creation and demonstration of super-powered weapons was a necessary measure for Russia, which seeks to keep international security."
"Russia has proven to the whole world that period of a unipolar world and US hegemony is over," he said.
He also noted that the US appears to be stuck in the Cold War era, complete with a desire to engage in an arms race, among other things.
"If the US still wants an arms race, Russia… is not the country it was in [former US President Ronald] Reagan's times, and will not make concessions."
"Today, Russia made a large step ahead in military technology and armaments: its powerful Avanagard and Kinzhal [missile systems] can give a devastating response to any aggressor," Azerian concluded.
The views and opinions expressed by Mostafa Azrian do not necessarily reflect Sputnik's position.