"We are now on the threshold of the VII Moscow Conference on International Security that will take place on April 4-5. We are inviting everybody interested to participate [in the conference]. Up to date 34 defense ministers have already confirmed their participation," Fomin told the Rossiya 24 broadcaster.
Moreover, Russian Deputy Defense Minister also debunked claims of alleged 'Russian isolation', stressing that Moscow has military cooperation with 91 countries while maintaining contacts with 101 states in defense industry sector.
"It is preposterous to speak about the isolation. The Russian Defense Ministry has official contacts, relevant agreements on military cooperation with 91 states. And the defense industry cooperation adds another 10 states, making a total of 101 countries," Fomin said in an interview with Rossiya 24 television.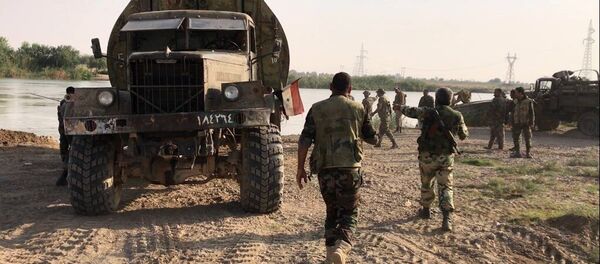 6 December 2017, 15:46 GMT
Ealier, Russian Defense Ministry said that invitations to the US military leadership and US Ambassador to Russia Jon Huntsman to take part in the conference have been sent.
However, the US Department of Defense has not provided any indication on whether US representatives will attend the seventh Moscow Conference on International Security.
Meanwhile, Alexander Fomin said that the United States has created the particular logistical infrastructure in Europe, which allows to deploy 300,000 additional servicemen to the EU countries.
"The United States is training the transatlantic transfer of military formations, usually at the level of a brigade, to Europe. In various places it [the United States] is stockpiling armament, military equipment, special equipment, ammunition, food, property, etc. Thus [the United States] created logistics enough for a very rapid deployment of an additional grouping of up to 300,000 soldiers," Fomin told the Rossiya 24 broadcaster on Friday.
The deputy defense minister added that eight coordination centers for ensuring control over the arriving troops and their deployment in eastern Europe had been created.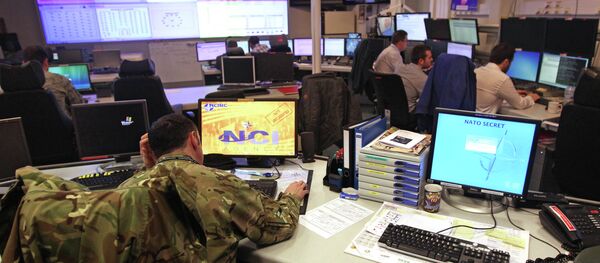 15 February 2018, 03:24 GMT
Furthermore, the United States is planning to deploy a total of 400 interceptor
missiles
near Russian borders as part of its global missile defense network, Russian Deputy Defense Minister revealed Friday.
"Extensive work is now underway aimed at encircling Russia with a missile defense ring. In the United States, missile defense sites have been established in California and Alaska. Similar sites have been established in Romania and the Baltic countries. A missile defense site is about to be built in Poland. The ring will also incorporate missile defense sites in Korea and Japan," Fomin said in an interview with Rossiya 24 television. "This will result in the deployment of about 400 interceptor missiles, which significantly reduces Russia's nuclear deterrence potential," Fomin stressed.
In addition, Russian senior military official noted that the defeat of terrorists in Syria will be the main topic of the upcoming Moscow's conference, adding that the issues of political settlement and terrorists' withdrawal from Iraq and Syria, as well as the risk of expansion of terrorism to other regions, would be also discussed.
The seventh annual MCIS is scheduled for April 4-5. The event is expected to bring together more than 800 delegates from 84 countries.