Large asteroids of up to one kilometer in diameter are feared to come into dangerous proximity to Earth in the coming years, "Antistikhiya" center of Russian Emergency management ministry said.
Up till 2050, we are expecting 11 events of asteroids approximating Earth closer than the average lunar orbit radius, which is 385 thousand kilometers. The objects vary in size from seven to 945 meters," a document obtained by Sputnik states.
The most dangerous asteroid is considered to be Apophis, which is 393 meters in diameter. On April 13, 2029 it will travel within 38,400 kilometers  of Earth, which is nearly equal to the location of the geostationary satellite orbits (35.8 thousand kilometers.)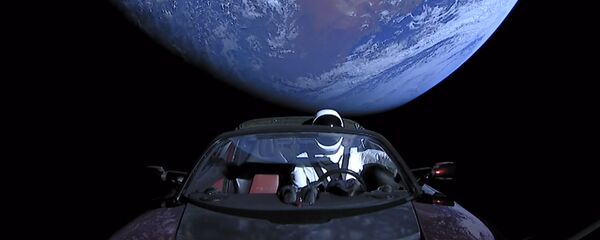 28 February 2018, 19:54 GMT
Asteroids exceeding one kilometer in length are deemed large ones. About 120 gigantic asteroid craters can be found on our planet, the biggest one in Russia is the Popigai bowl to the north of Russia's Siberian platform.
The catastrophe, which happened 36 million years ago left a considerable crater — 75 to 100 kilometers in size.
Some researchers even attribute the mass extinction of living organisms to the fall of one large meteorite. Another asteroid, American physicist Luis Alvarez assumes, led to the dinosaurs dying out.
READ MORE: Russia, China Strike Deal to Jointly Explore Outer Space
Large falling meteorites correspond to nuclear explosions in terms of the damage they may cause and the blast wave that usually follows. It was a real stroke of luck that the infamous Tunguska meteor of 1908 hit an uninhabited area of Siberia and thus did not have many sad consequences.
© AP Photo
Trees lie strewn across the Siberian countryside 45 years after a meteorite struck the Earth near Tunguska, Russia. (File)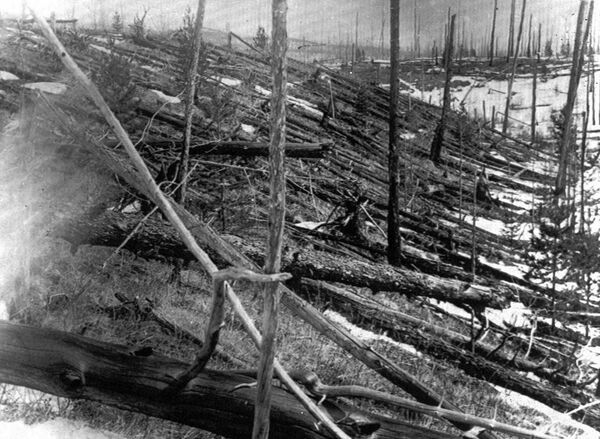 Trees lie strewn across the Siberian countryside 45 years after a meteorite struck the Earth near Tunguska, Russia. (File)