Saturday's alleged airstrike was the third time in two days that Turkish warplanes have struck Syrian militia positions in Afrin. Earlier this week, 17 pro-Assad militia were reportedly killed in a separate Turkish attack.
The Syrian Democratic Forces, a Kurdish-led alliance of militias operating in northern Syria, has confirmed that Turkish airstrikes targeted Syrian forces in the early hours of Saturday morning, but did not provide any information on casualties.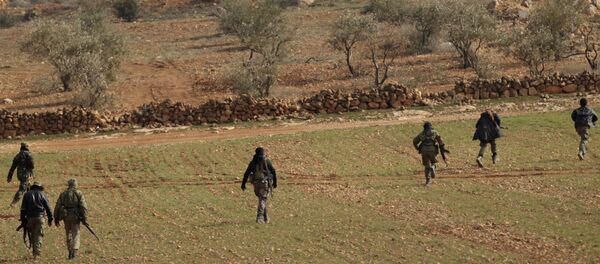 Syrian pro-government popular militia entered Afrin last week in support of Kurdish militia forces besieged by the Turkish army and its Syrian rebel allies, who launched Operation Olive Branch earlier this year to clear the area of Kurdish YPG militia, which Ankara considers to be a terrorist group.
Also Saturday, Turkish media reported that the Turkish army and Free Syrian Army militia took control of the settlements of Rajo, Ramadiye and Hamilek, northwest and southwest of the embattled city of Afrin.
Ankara launched Operation Olive Branch on January 20. Turkish authorities consider the YPG to be associated with the outlawed Kurdish Workers' Party (PKK). Damascus has condemned Turkey's operations as an assault on Syria's sovereignty. Russia has urged all parties to exercise restraint, and to respect Syria's territorial integrity.