"With Trump, it [US military strategy] is becoming weaker, less effective, more disintegrated and loses all this authority and weight in the international arena, which it previously had. And also it has a course on the destruction of the world. The most important component of the policy of President Trump's administration is its attitude to the real crisis of existence on our planet, namely climate change," Chomsky told Former President of Ecuador Rafael Correa in an interview, as quoted by RT broadcaster.
He noted that the United States, led by Trump, had gone against the whole world in the matter of climate change, and was aggressively pursuing a course that only exacerbates the danger of climate change by putting a priority on the extraction of hydrocarbon fuel on the US territory.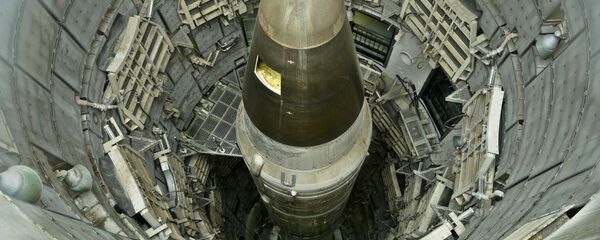 18 February 2018, 18:47 GMT
Moreover, according to Chomsky, an exchange of bellicose statements between the United States and North Korea could lead to a war. At the same time, the crisis can be eliminated with the help of the double freeze plan.
In January, the Pentagon released the new US National Defense Strategy. Among other issues, the document listed Russia and China as security threats to the United States, while long-term strategic competition with Beijing and Moscow was among the key priorities for Washington.
In June, China proposed a so-called double freeze plan, which was supported by Russia, providing for the cessation of North Korea's nuclear activity in exchange for halting the US-South Korean joint military drills.
The plan would have created the conditions for negotiations between Seoul and Pyongyang, during the course of which the two parties should set up the basic principles for interstate relations, including the non-use of force, the renunciation of aggression, peaceful coexistence and determination toward the denuclearization of the Korean Peninsula. However, the plan has been rejected by the United States as "insulting."