"Most likely, this system solves air defense and missile defense tasks," Murakhovsky, editor-in-chief of Arsenal of the Fatherland, a Russian military publication, explained. "The use of a laser beam is far more economical than the use of standard anti-missile missiles. At the same time, its accuracy is far greater," he added.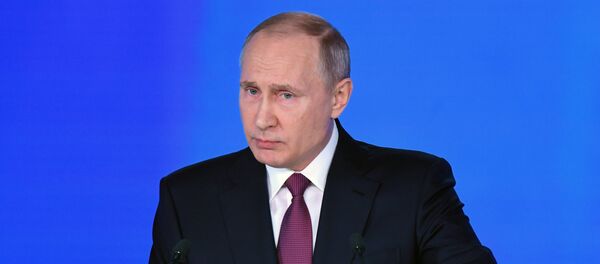 Murakhovsky noted that he could not rule out that the source of energy for the laser's pulse may come from a portable nuclear power plant.
For his part, Alexander Khramchikhin, director of the Moscow-based Institute of Political & Military Analysis, suggested that based on current global trends, Russia's new battle lasers are most likely designed with close-range air defense in mind, and specifically for the destruction of drones and cruise missiles. 
According to Khramchikhin, "strategic lasers simply cannot exist – the laws of physics simply do not permit it."
Speaking to the nation on March 1, President Putin revealed that Russia had "achieved significant progress in laser weapons," and that "combat laser systems" began to be delivered into the military last year. Putin's remarks were complimented by a video showing off what appears to be a heavy, truck-mounted laser platform, whose name and intended purpose remain classified.
"I do not want to reveal more details. It is not the time yet. But experts will understand that with such weaponry, Russia's defense capacity has multiplied," Putin added.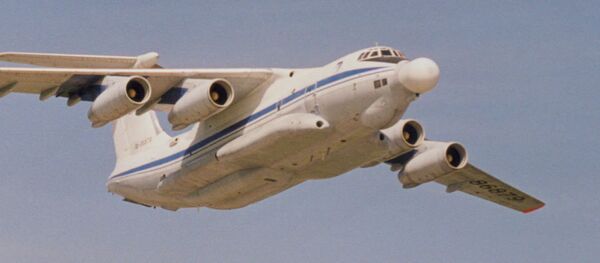 25 February 2018, 13:50 GMT
Along with the combat laser, Putin also showed off a series of other new, breakthrough weapons, including the
Sarmat
intercontinental ballistic missile, the
Avangard
hypersonic strategic missile, an ultra-long-range underwater
drone platform
, and
more
.
Crimean lawmaker Natalya Poklonskaya proposed calling the laser system 'Crimea', and the drone platform Sevastopol, "in honor of the historical reunification of Russian lands" in 2014.
In related news, last week, an informed source told Russian media that engineers had completed work on an airborne laser capable of shooting down satellites.
© Sputnik
Improvement of the Russian Armed Forces

Improvement of the Russian Armed Forces