Sunday's vote has been ripe with predictions, with election polling showing no party having a clear lead. Political observers believe the vote will lead to a hung parliament, forcing the formation of a coalition government. Speaking to Sputnik, Dr Giovannini, a political scientist at De Montfort University in Leicester, said there were four scenarios to consider after the votes get counted.
"On the one hand, we could see a centre-right coalition managing to get enough votes to form a government," the political scientist said. "That would mean that we see Silvio Berlusconi's party Forza Italia, the Northern League, and the Brothers of Italy forming a government. However, the latest polls before the blackout period actually said that they are still far from the 40% that they need to form this government, polling at around 35%," she added.
Another scenario, according to Giovannini, is seeing "Forza Italia forming a government with a centre-left coalition, [specifically] with the Democratic Party, so there would be a broad coalition that perhaps would be more appealing for Europe."
"Another potential scenario is seeing the Five Star Movement, which is the party most likely to emerge as the one that gets the majority of votes but which wouldn't be able to form a government alone, to seek for a coalition with political actors such as the Northern League, and that would be a very destabilizing situation," Giovannini said.
One final option, in the political scientist's view, is the formation of a technocratic or transitional government.
Sputnik: Italy as a country has never had a government retain its governance of the country following elections. Why is it that there's been no stability in Italian politics since the Second World War?
Arianna Giovannini: The problem is that we are coming out of a long period of economic instability; migration has not helped either. I think overall, if you look at the process in more of the long term, perhaps the issue is that Italy has been a country where the economy has never been particularly stable, and the political class in many respects reflects that. Obviously the issue of political corruption has also long been one of the reasons why instability has reigned.
I would also like to shed light on the fact that we often tend to look at Italy as if it were an exception in the European scenario. But I think that if we are a bit more realistic and look at what is happening across Europe, that instability at the moment is something we see pretty much everywhere.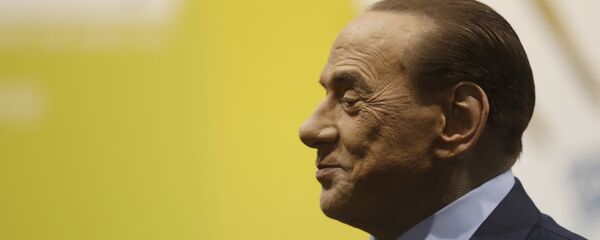 Sputnik: What's your hope for Italy moving forward? What are you hoping for in terms of a new administration?
Arianna Giovannini: Whatever happens, the only way of moving forward in a positive manner would be to see a government that actually is able to focus on the interests of the country; here again I'm thinking about the younger generations in particular; and focusing also on reestablishing a positive relationship between citizens and politics. So the only positive scenario that I could picture is that we see a government that focuses not on party political interests, but on the interests of the country, irrespective of their politics."
The views and opinions expressed by Dr. Arianna Giovannini are those of the expert and do not necessarily reflect those of Sputnik.