"Yet again, no civilians were able to leave the enclave today. Armed militants have blocked exits from the area. The safe passage corridor on the road toward the crossing… and the checkpoint at the crossing are constantly targeted by militants, firing at them," Yevtushenko said.
According to Yevtushenko, the firing does not stop even during the humanitarian pause, enforced by the center.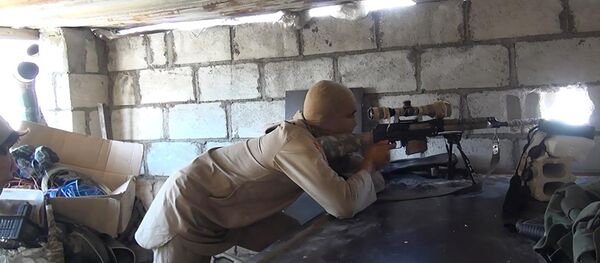 Militants from Eastern Ghouta have fired 24 shells at Damascus in the last 24 hours, leaving some people injured, Gen. Maj. Yury Yevtushenko, the representative of the Russian Defense Ministry's Center for Syrian reconciliation, said Sunday.
"In the last 24 hours, 24 shells have been fired at the [Syrian] capital and its suburbs by militants from Eastern Ghouta," Yevtushenko.
According to the center representative, the attacks left some people wounded and resulted in material damages.
Yevtushnko added that the ceasefire regime was breached in the last 24 hours in the provinces of Aleppo, Latakia and Damascus by the militants.