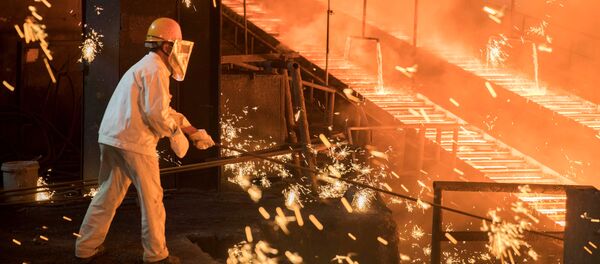 Trump said on Thursday that the United States would impose a 25-percent duty on steel imports and a 10-percent duty on aluminum imports. The NBC broadcaster reported on Saturday, citing sources, that Trump was allegedly angry and "unglued" when he made this decision.
On Friday, Trump said trade wars were good and noted that the United States was losing money because of its trade policy.
READ MORE: Fears for British Steel Industry After Trump Announces Tariffs
The European Commission has expressed concern over the new tariffs and said it was working on retaliatory measures. Russian presidential spokesman Dmitry Peskov said on Friday that Moscow shared Brussels' concerns.