"Italy is a country that has faced the biggest influx of migrants in its history and has felt alone, abandoned by the European Union," France's European affairs minister Nathalie Loiseau said, commenting on the results of the country's elections, where the center-right coalition achieved a historic result, only just falling short of gaining an outright majority.
READ MORE: Euro Was and Remains a Mistake — Italian League Party's Salvini
Italy's election has dealt another blow to the European establishment, as earlier in the biggest countries of the EU — France and Germany — the main losers of the elections were also the ruling parties, whereas right-wing populist movements have been on the rise.
"It shows that, across Europe, traditional parties are tired," said Loiseau.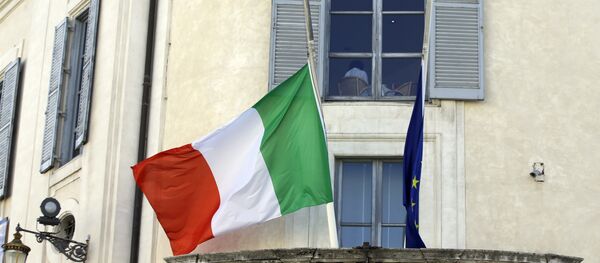 Preliminary results of the vote show that Italian voters have supported the eurosceptic parties, though Italy has been an ardent supporter of the European project. The center-right coalition, consisting of the League, former Prime Minister Silvio Berlusconi's Forza Italia, right-wing Brothers of Italy and the party Us with Italy, won 37.48 percent of the votes in the upper house and 36.96 percent in the lower house. Whereas, the country's ruling Democratic Party (PD) suffered a blistering defeat as it didn't even manage to receive 20 percent of the vote.
"It is striking how this country, a founding member of the European Union, is gripped by disappointment with Europe," the minister added.
READ MORE: The Results Are In: Center-Right Coalition Projected to Dominate in Italy
However, Loiseau has warned against sinking into despair, pointing to Germany, where the centrist parties managed to form a government and end a long stalemate despite the success of the right-wing Alternative for Germany in September's general election.