Matteo Salvini, leader of euroskeptic League party, stated that Europe must be rebuilt "around people, but not bureaucracy," adding that the euro, common European currency, is "wrong" and will ultimately "end."
READ MORE: The Results Are In: Center-Right Coalition Projected to Dominate in Italy
He pointed out that the center-right coalition won "the right and duty to govern" Italy after getting 37 percent of the vote in the weekend election.
"This is a historic victory. We have great results across the country … We need to wait for our allies, but it is already possible to say that our right-wing coalition is a coalition that could rule this country," Salvini said.
"The League will remain the leading center-right force. But we cannot ignore the votes received by M5S," he stressed.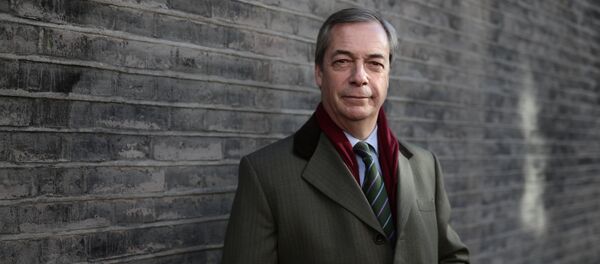 Salvini added that he intended to work with all the coalition allies and promised to talk "with all the members of our team" soon, however, at the same time he ruled out the formation of "strange coalitions."
At general election Salvini's League won more than 17 percent in both chambers of the Italian parliament. The center-right coalition, consisting of League, former Prime Minister Silvio Berlusconi's Forza Italia, right-wing Brothers of Italy and a party Us with Italy, won 37.48 percent of the votes in the upper house and 36.96 percent in the lower house.
Giancarlo Giorgetti, vice-secretary of Salvini's League, told reporters after first result's projections appeared that the party was satisfied with the general election achievement, which he called "historic."
READ MORE: Italians Voting at General Election With Few Queues, Little Excitement Spotted
None of the Italian political forces has received enough votes to ensure a majority in the upper chamber of the parliament – the Senate – and, consequently, to form the country's government, according to the information provided by the Italian Interior Ministry on Monday after ballots were counted at 90 percent of polling stations.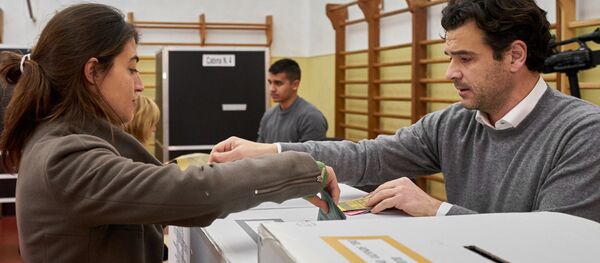 Meanwhile, the country's ruling Democratic Party (PD) has seen a bitter defeat as it has not managed to receive even 20 percent of votes, which is likely to affect the political career of its leader Matteo Renzi.
Based on the information provided by the ministry, experts estimate that the center-right coalition might receive 134 seats in the Senate, the M5S — 114 seats, while the PD and its allies on the left will obtain only 51 seats. Thus, none of the political forces is likely to get the 158 seats that would ensure majority in the Senate.